Hey!
Welcome to ElectricSkateboardHQ!
We hope our extensive coverage on electric skateboards in the market can help you out!
Are you looking to learn more about the Winboards?
Introduction to Winboard the company
Part 1) Winboard Manufacturing

I have known Winboard since I began to pay attention to Electric Skateboard.
Back then, hub motor was still new but looking deeper into few of the more noteworthy hub motor boards eventually traced back to Winboard as their manufacturer. I am talking about the more famous Haloboard being the rebrand version of Winboard GT-M6, the LouBoard being having the exclusive rights of Winboard GT-M7.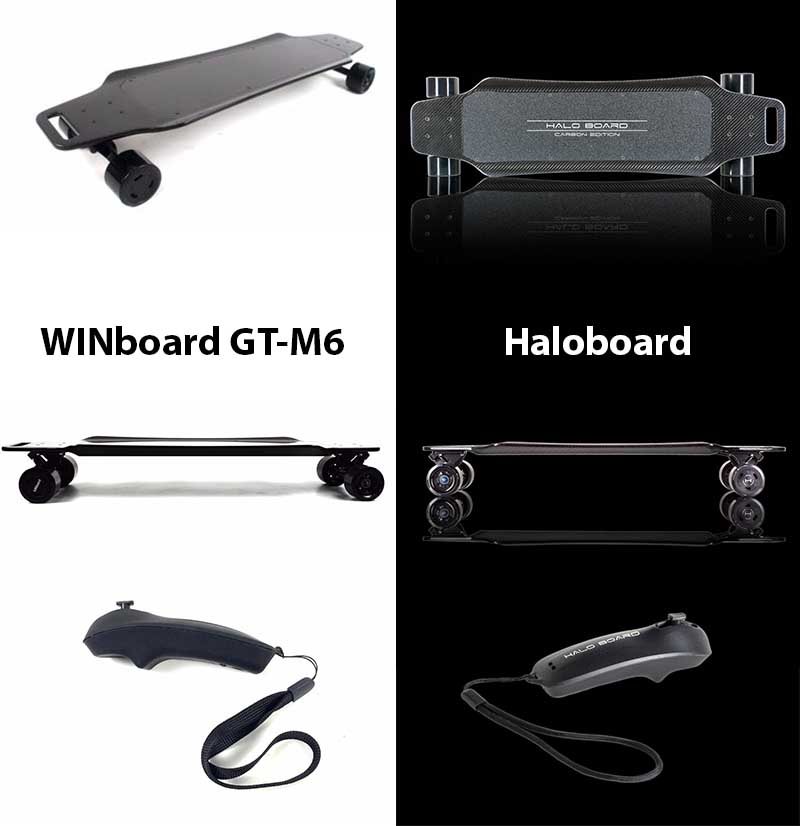 With Halo Board being touted as one of the better board that time, Winboard prove that they can manufacturer quality board, but they weren't really interested going into retail themselves.
However, even without putting effort, people do still jump through hoops to buy directly from them, as they do offer interesting boards with competitive price.
This slideshow requires JavaScript.
I, however, wasn't really recommending that as not being a retail company, they don't seem to care about servicing individual buyer and if a person has any issue with their board, they are largely on their own.
Part 2 Winboard Retail
After MeepoBoard breakthrough the international market, more and more Chinese company works to follow suit.
Things got more interesting in 2018, as big manufacturers started to join the game.  Teamgee, another Chinese Electric Vehicle/ Eskate manufacturer first lead the way by launching of their Teamgee H6 and follow up with a Kickstarter campaign of the H9.
Perhaps this has prompted the Winboard to make their move – launch their own retail company.
And credit to them, they addressed what was theirs and other Chinese eskate companies biggest Achilles heel right away – post-sale service.
They achieve that by setting up local retailer who will be handling both customer service and repair. Those centers will be in USA, Australia, Czech, and Spain. And they got a reputable figure in DIY- Eskate world – Michael Espinosa from Esk8 Squad to helm the USA branch.
Winboard USA
Winboard Australia
Winboard Spain
Winboard Czech
Esk8 Squad facebook page
WINboards Reviews
By the time of this writing, there are 3 WINboards in the market.
My first thought when shown the board?
Finally someone in a Chinese Eskate company put some effort into grip tape design.
And the Lynx's unibody carbon fiber design? Gorgeous.
All of the board priced at the mid-tier market, 700-800USD.
And they are definitely the best in that space.
1. WINboard Panther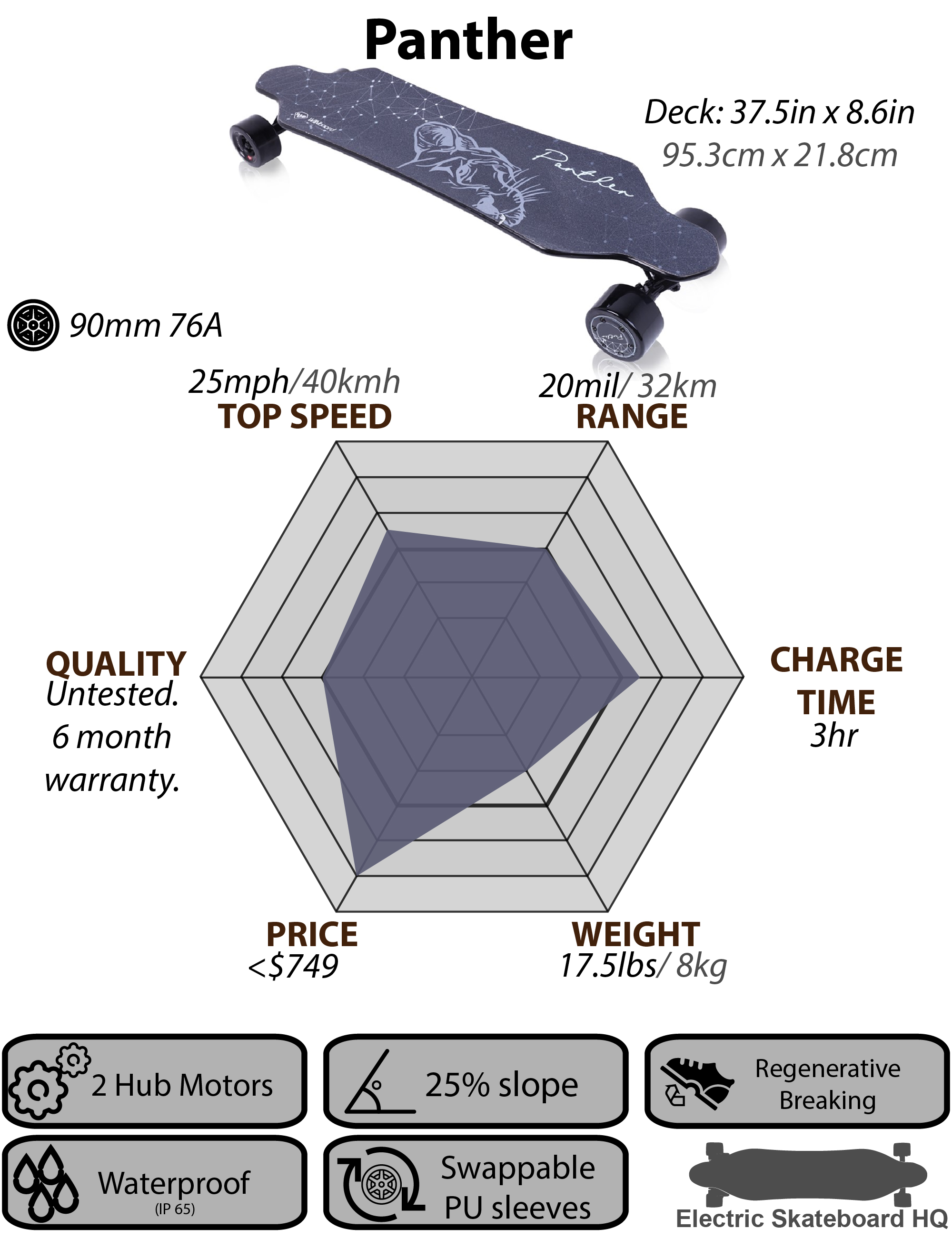 Below the pretty grip tape, Panther has a rather generic deck and component enclosure.
But it is what house inside that enclosure that makes the Panther a value far exceeding its price tag.
Just to name a few:
It has a very fine-tuned ESC that provides a smooth, reliable, yet powerful acceleration and braking.
It is using a powerful high-quality Samsung 30Q cell which ran 10s3p – 324wh!
(or Samsung 35E 10S3P battery (378wh))
The riding experience is great and with a bushing change, purrfect.
In short, I would describe WINboard Panther as a premium board with a mid-tier price tag on it.
2. WINboard Lynx
A feisty shortboard with plenty of power – that what Lynx is.
While the Boosted Mini biggest drawback is its weight (and poor price per performance ratio), Lynx is the opposite of that.
It's light, small, pretty yet packs a big punch. Though of course, the Boosted is still the king of refined control, the Lynx control is pretty refined too.
In this market where we have lots of premium shortboards to choose, I would encourage you to consider Lynx first. (After that then Boosted Mini, then Arc Aileron V2, then Pulse board and then Predator Banshee.)
To our dear ESHQ reader:
Use "EskateHQ" code during checkout to get a grip tape eraser, extra grip tape, and Bones reds bearing.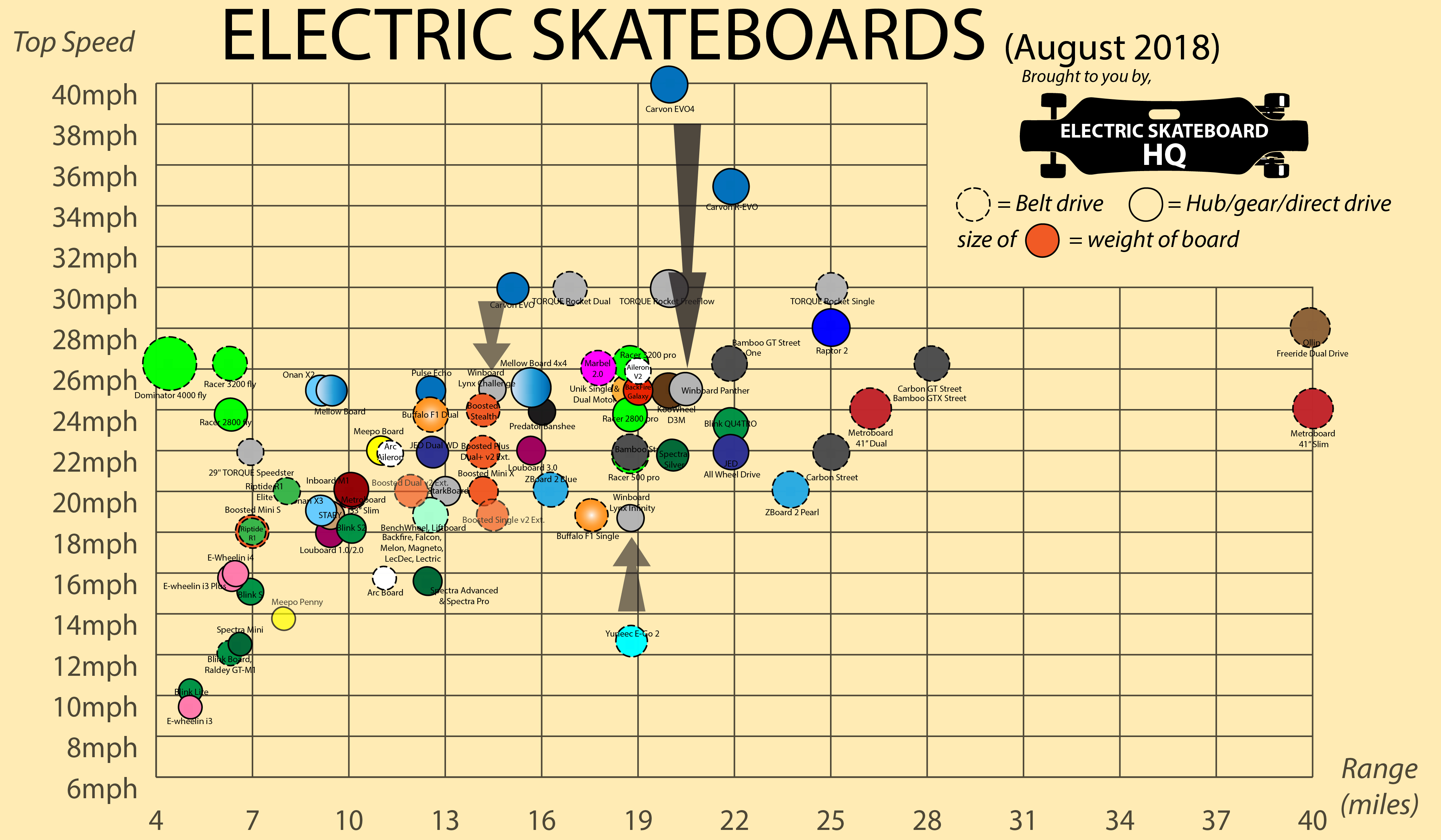 Not right for you? Check out our recommendation tailored to different needs.