Update: Click here to read our full review.
On 14th May, Meepo released the newest iteration of their budget line-up Meepo V3. Ever since the first original Meepo Board, this $400 line-up has been their best selling line-up and likely the best selling budget Eskate product, period. The new iteration V3, is looking to continue that trend by building on what the previous gen was known for, torque and acceleration.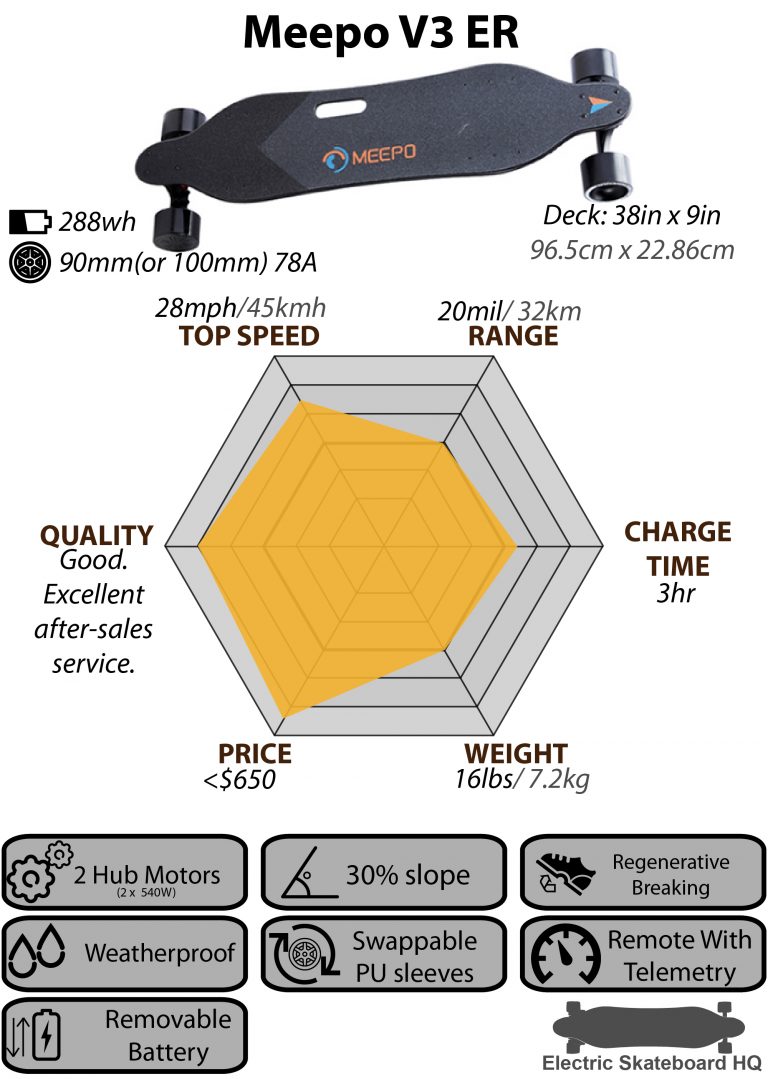 The claim of being "the no.1 powerful hub motor electric skateboards on the market for the budget board market.", is backed by some impressive numbers. Comparing to V2, V3 halves the time it takes to go from 0 to 19mph(30kmh), (4.5seconds from 8seconds). V3 also boasted better uphill ability to be able to reach 9mph(20kmh) on a 15% incline.
I'm sure that we will be seeing a lot of reviewers putting those claims to test; we know we would.
Other upgrades include a new version of Meepo ESC 3.0 (LingYi ESC), stronger hub motors (2 X 540 Watts) -30% increase from V2, complete sealing with glue for water resistant, moisture & dustproof, and the remote now has a screen on it.
Meepo is guaranteeing that, once the order is placed, it will be shipped from their warehouse in China within 3 days. As usual, free shipping to selected countries.
There is no doubt that V3, with all the upgrades, is going to pick up the torch of V2 and continues to be one of, if not the most popular budget board on the market.
Stay tuned for our full review as we put the torque and smoothness claim to the test.
Update: Our full review is ready, Click here to read our full review