Update: Check out our NLS Pro full review by clicking here.
The Meepo NLS is already well known for being one of the most comfortable rides among electric skateboards. However, the crew at Meepo has just outdone themselves with the newly released Meepo NLS Pro. The new board has several notable upgrades to it including an increased power by 30%, added range up to 20 miles, and some atheistic improvements for a relatively small $100 increase to the price tag.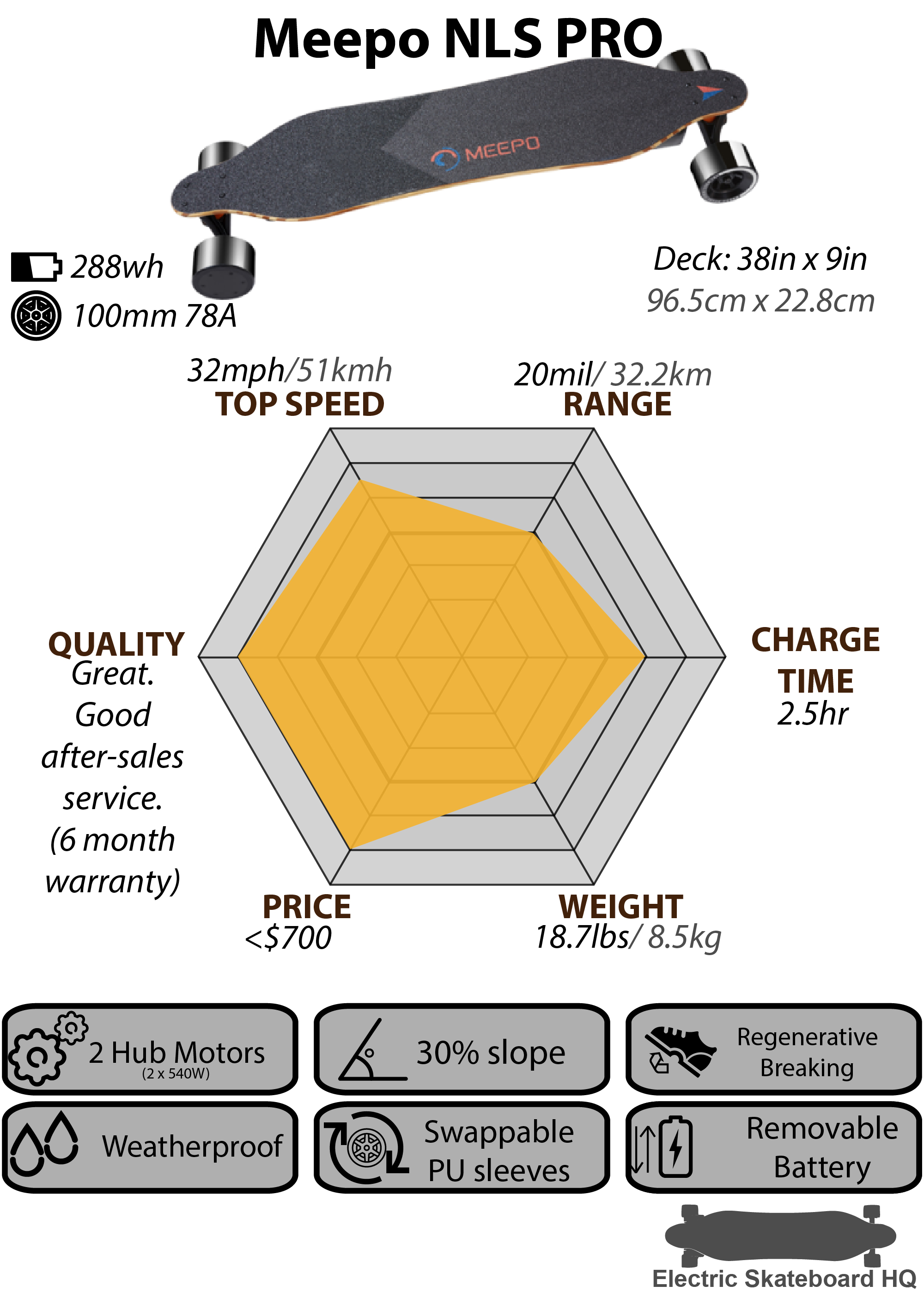 To build upon the well-loved Meepo NLS, the Meepo NLS Pro deck uses the same deck, which is a combination of three layers of bamboo and two layers of fiberglass. What Meepo adds on the new PRO, however, is a thick, shock-absorbing layer of grip tape, providing an additional layer of comfort for the rider. The added grip tape also helps to conceal the wire running along the top of the deck, which though doesn't impact the ride, is an absolute eyesore.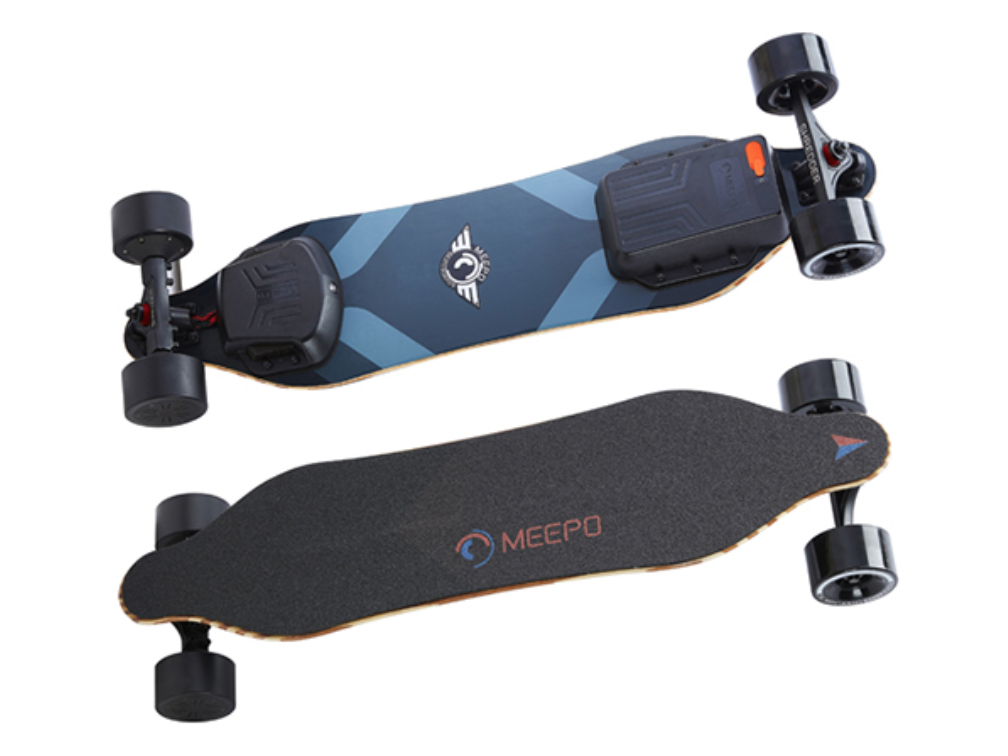 With looks aside, the three speed Meepo NLS Pro doesn't require a turbo mode for a temporary increased torque to allow the board to reach its marketed top speed of up to 32 mph(51kmh). The switch to a better Samsung 40T battery also means that NLS Pro now has an increased range of 20miles(32.2km).
Significant performance upgrades aside, the most anticipated change still has to be the switch to customized Hobbywing ESC. A less than perfect control has been the Achilles heel of the original NLS, and switching over to Hobbywing ESC will promise a perfectly smooth acceleration and braking.
It's worth noting that NLS Pro will come with some pretty useful accessory including a free-standing skateboard rack and extra macaroons bushings (83A White, 96A Blue).
Meepo currently has the Meepo NLS Pro in stock and advertises shipping from their China base warehouse within three business days.
Expect a full performance review of the Meepo NLS Pro by us in the coming weeks.
Update: Check out our NLS Pro review by clicking here.