On 26th May, FÄBOARD, the brand by Youtuber Fabian Doerig announced it's the second line of product, the FÄBOARD Black Carve.
FÄBOARD Black Carve was designed following the blueprint of Evolve Bamboo GT. It has a very similar double drop deck, and it too uses double kingpin trucks.
However, this is where the similarity ends; the Black Carve uses smaller battery pack 360wh but manages to get more range out of it (26miles/42km) by opting to use the more efficient and quieter direct drive set-up. Using direct drive also allows the Black Carve to switch between standard street wheels or 100mm airless "Mini-AT" wheels. However, the bulky direct drive also means that the drive has little to no ground clearance. That also limits the use of wheel size lower than 100mm.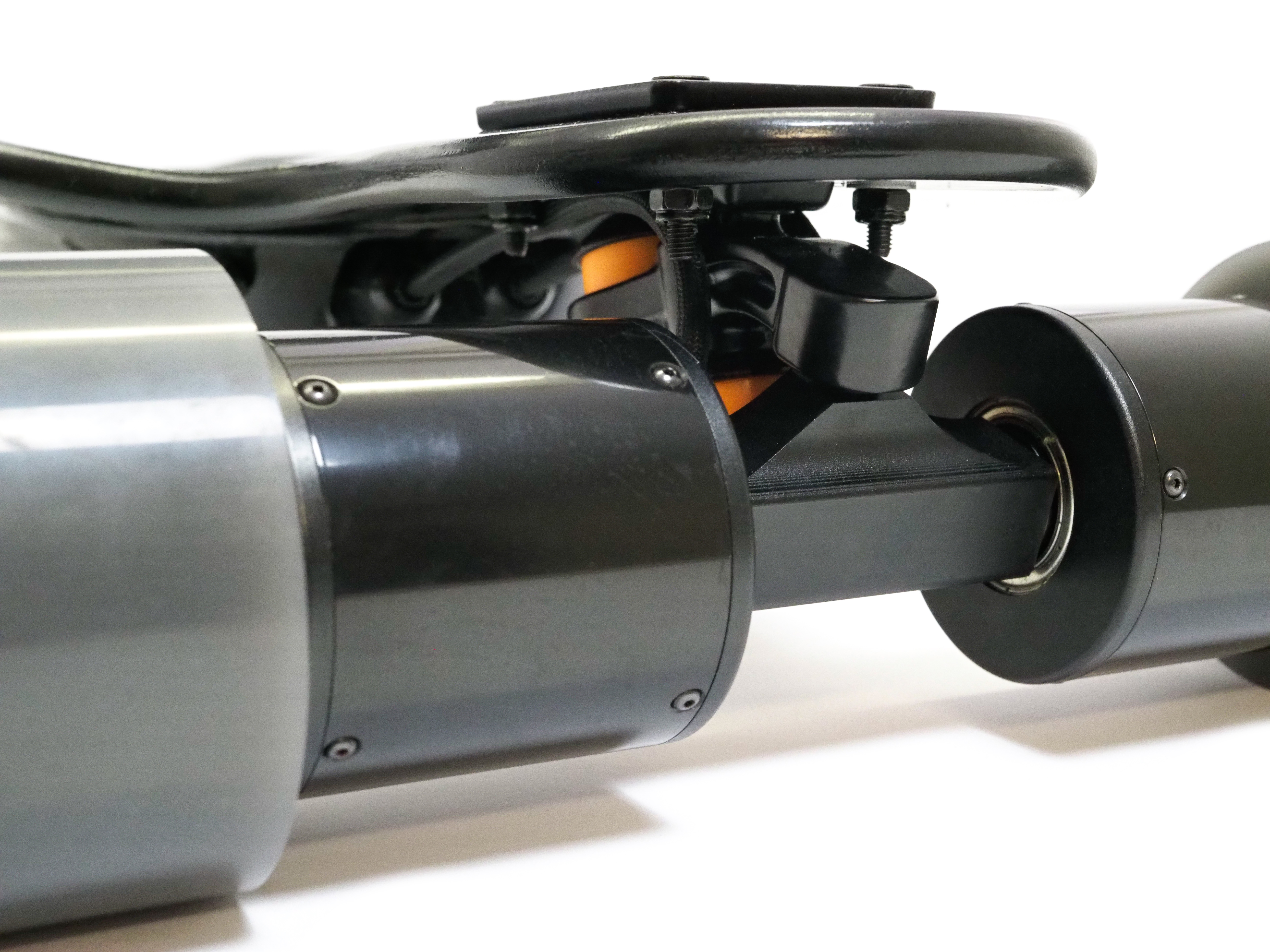 Control should be smooth with what looks like an Hobbywing ESC. Riding experience should be pretty good too.
To summarize, I think FÄBOARD Black Carve is a very interesting product with good value! The remaining question would be, can Faboard prove itself as a reliable company and deliver on it's promise? What do you think?