UPDATE!
Backfire has refreshed the G2 Black, there is a 2020 version now. To read it, please click here!
Backfire released Backfire G2 Black as their latest iteration of its budget line-up for the second half of 2019. When it comes to entry-level electric skateboards, Backfire has always opted out of the race to the bottom. Instead of trying to be the cheapest board on the market, Backfire had always chosen to focus on quality and maintaining a definitely level of polish with high standards. When comparing two boards with the same specs, it is often worth paying a bit extra for a Backfire.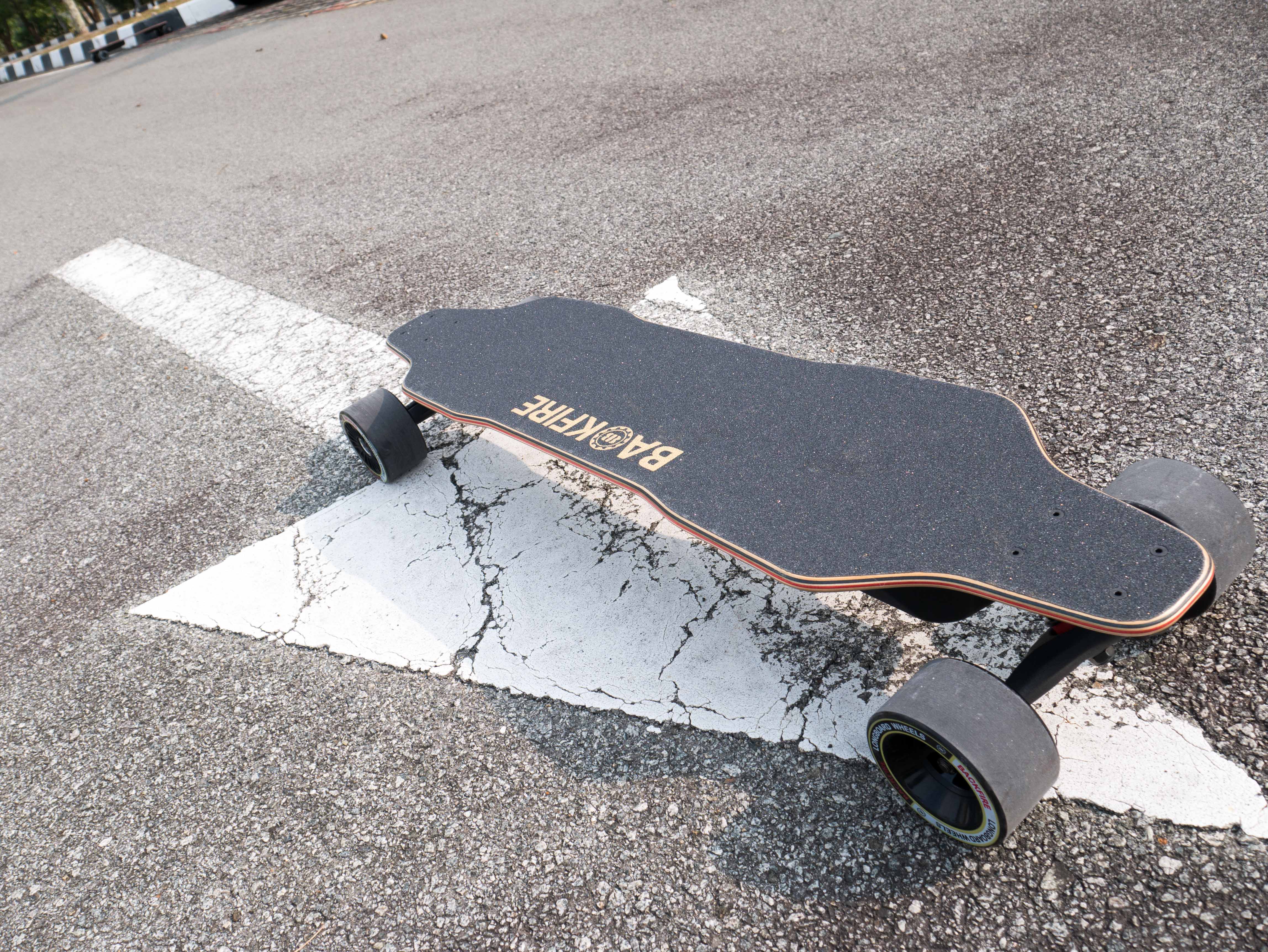 This year, while the company has been keeping busy with their premium offerings, such as the G3 Plus and new Ranger X2, they also decided to return to their roots, with a refresh of their entry-level board – the Backfire G2 Black.
Unboxing
Backfire G2 Black is double boxed as per usual.
Neatly packaged.
Per usual Backfire style.
Specs
While Backfire emphasizes that the board is suitable for beginners, the G2 Black is not in any way weaker than your standard $400 board. With it 5AH, 180wh Samsung 25R battery, I still hit the standard top speed of 24mph(39kmh), and I found myself able to go at least 12miles(19km) in a single charge.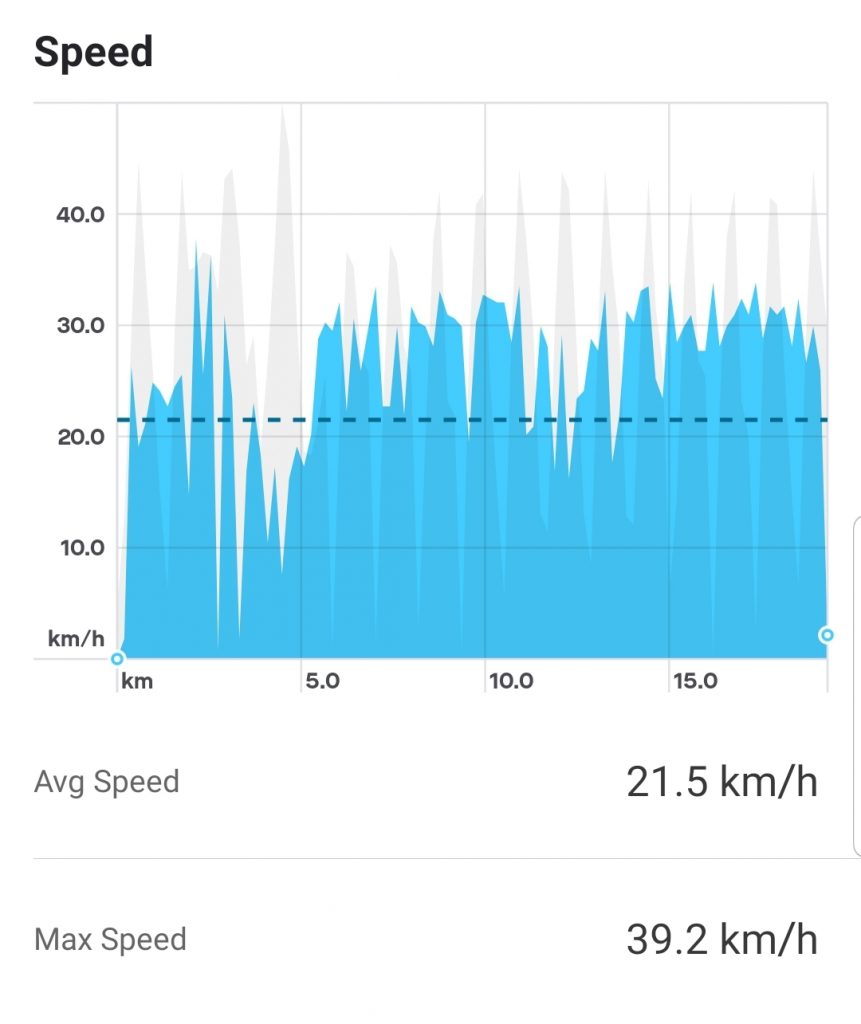 Riding Experiences:
The G2 Black does, however, show off a few unique features that set it apart from the rest of the entry-level boards on the market.
Vibration Dampening
For one, it is equipped with 96mm 83A wheels when other entry level boards feature 90mm wheels as standard. I like this move, as bigger wheels mean thicker urethane, leading in turn to better vibration dampening and better grip on the road surface. Beginners will especially appreciate the larger wheels, as it allows them to roll over rough patches without worry. With that said, however, the Backfire G2 Black still wasn't exactly exceptionally good on poorly paved roads. It's okay, but not awesome, as the other parts of the board don't really come together to soften road vibration. For that, I give it a solid B.
Deck
Other than the wheels, the G2 Black is going to be familiar to those who have ridden a Blackfire. G2 Black uses the familiar 8 ply Maple deck, with a subtle concave and a little bit of flex. They are pretty comfortable.

Trucks
The trucks on the G2 Black aren't Caliber II, but they aren't generic trucks either. This set of proprietary trucks and bushings are very turn-y, but they have zero return to center. I can turn with ease and can handle top speeds with it, but it definitely isn't fun to carve in without the rebound to center. The G2 needs a bushing change, I would suggest putting a set of orangatang nipples on it, and it will be much better.
Controls
Talking about control, the Backfire G2 Black shipped with the Hobbywing ESC but only allows 2 modes. Backfire followed the traditional naming convention, labeling them Economic and Standard modes.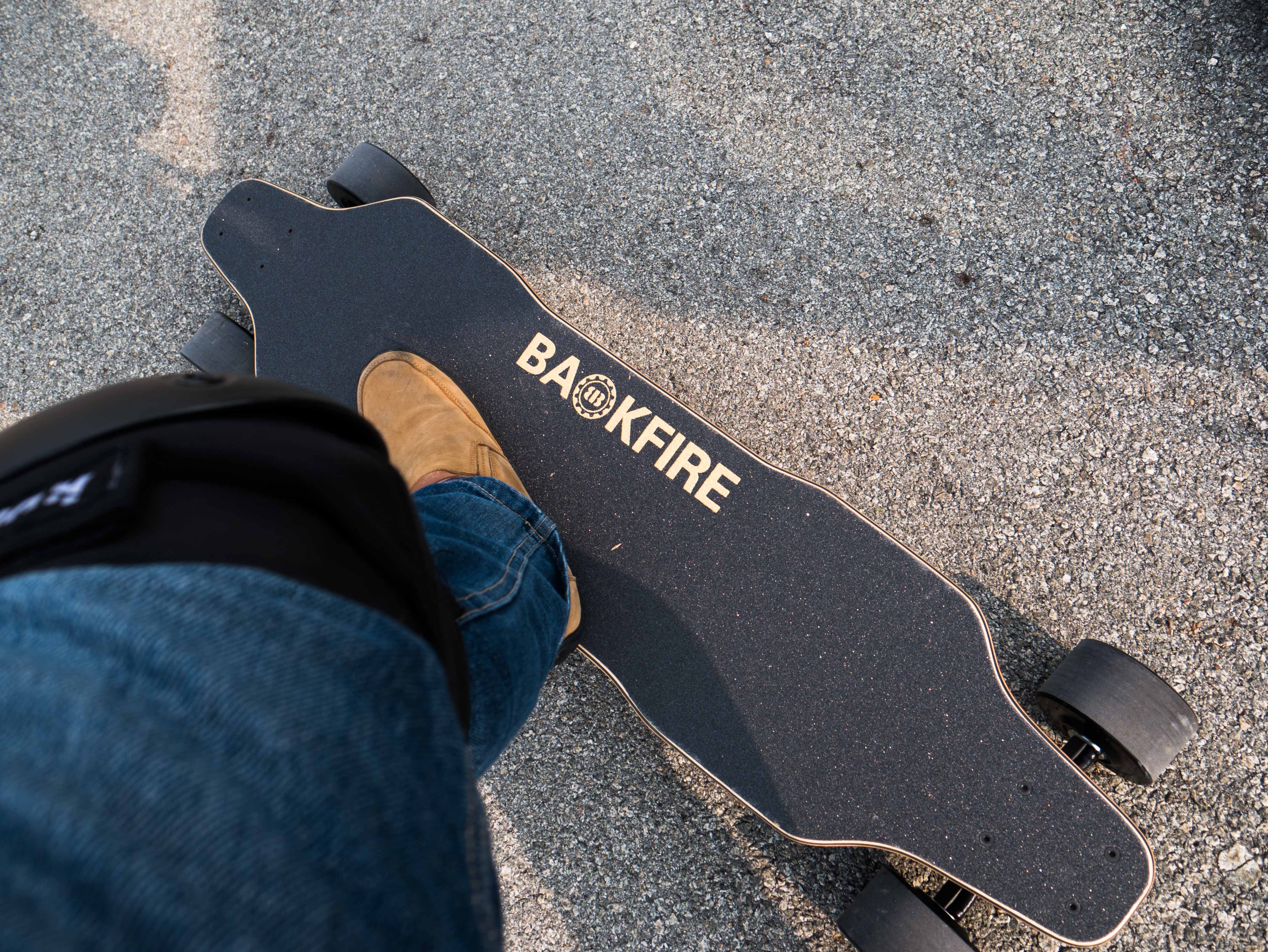 As expected from the Hobbywing ESC, both modes are very smooth. The Economic mode is tame and beginner-friendly, while standard mode is exactly that… standard. The brakes are traditional Hobbywing brakes, which are smooth, gentle and tame. Basically, this is the widely popular Hobbywing ESC ride feel that is the industry standard as of 2019.
So what changed?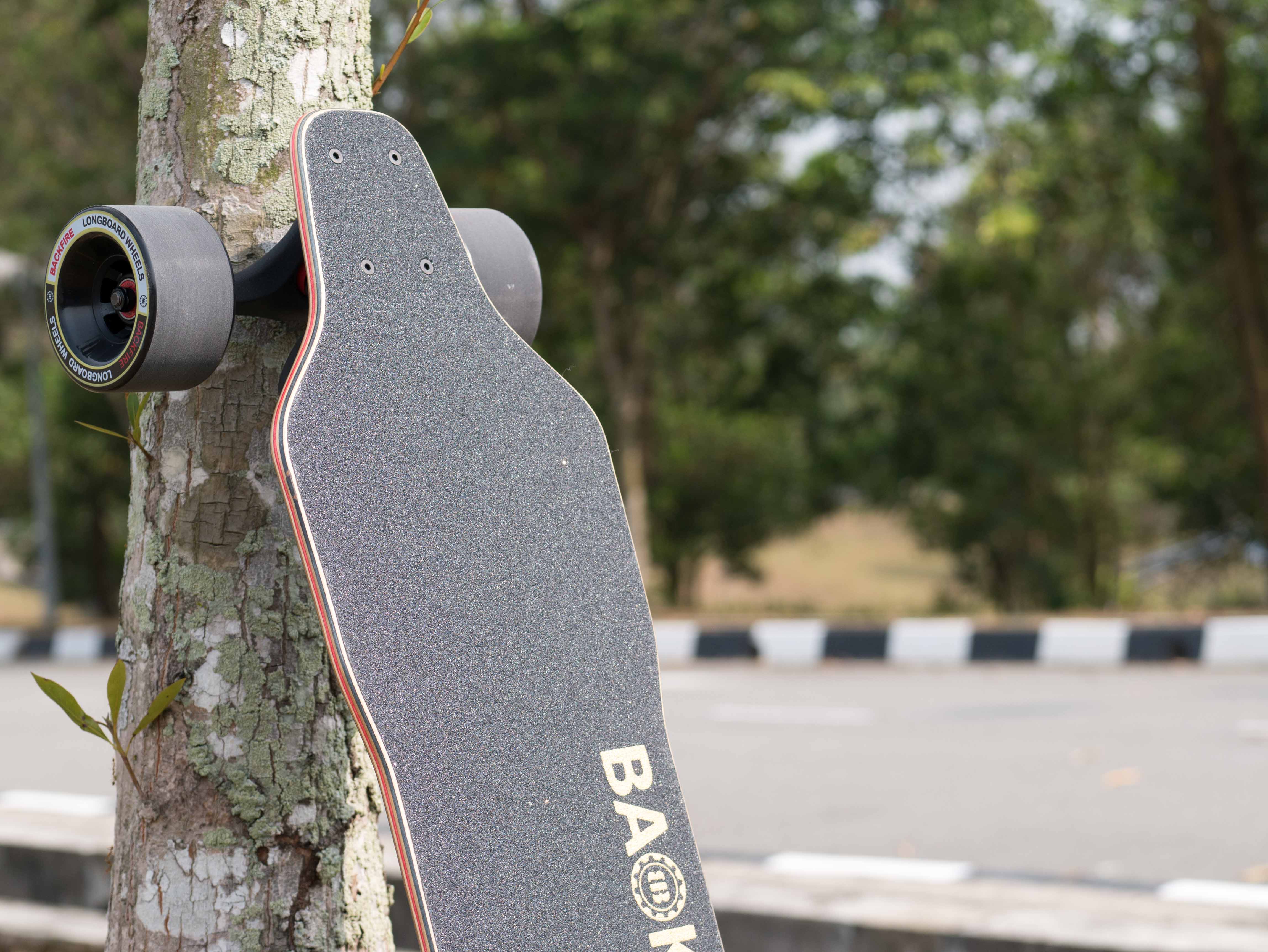 As I'm sure you can tell, at its core the Backfire G2 Black is pretty much the old Galaxy 2 with some small incremental updates and a change in wheel size. And just like the old Galaxy 2, Backfire uses quality parts for everything, including high-quality wheels and good bearings. The 350W motors were made by Hobbywing and are both stronger and quieter now. The 180WH battery pack doesn't have significant sag to it and only slows down minutes before it completely drains.
Verdict:
In conclusion, the Backfire G2 Black is a pretty well-rounded entry-level board. For $400, you get the complete package. A comfortable riding experience, good specs, and a polished look; if I had to say anything bad about G2 Black, it would be that the board can be pretty boring. But hey, boring is relaxing; boring is good.
If you are interested in buying a Backfire board, be sure to check out our affiliate discount link here and uses code: "ESKATEHQ" during check out.
It will help you get a small monetary discount and helps us out too. On top of that, you'll be tagged as an Electric Skateboard HQ customer and probably be treated better.