When a big brand like Wowgo released a product, we are compelled to notice it. More so, when the product is an extension of an already successful product. This is precisely the case with the launch of Wowgo 3X, a welcome addition to the electric belt longboard market.
Wowgo as a company has made a name for itself by designing skateboards with cutting edge technology and offering top of the line products at rates cheaper than its competitors. With 3X wearing the price tag of 749 USD, Wowgo expanded its line-up in term of price range by offering an electric belt skateboard the high mid-tier segment. Wowgo 3X is available for pre-bookings and will start shipping for 15th of October, 2019.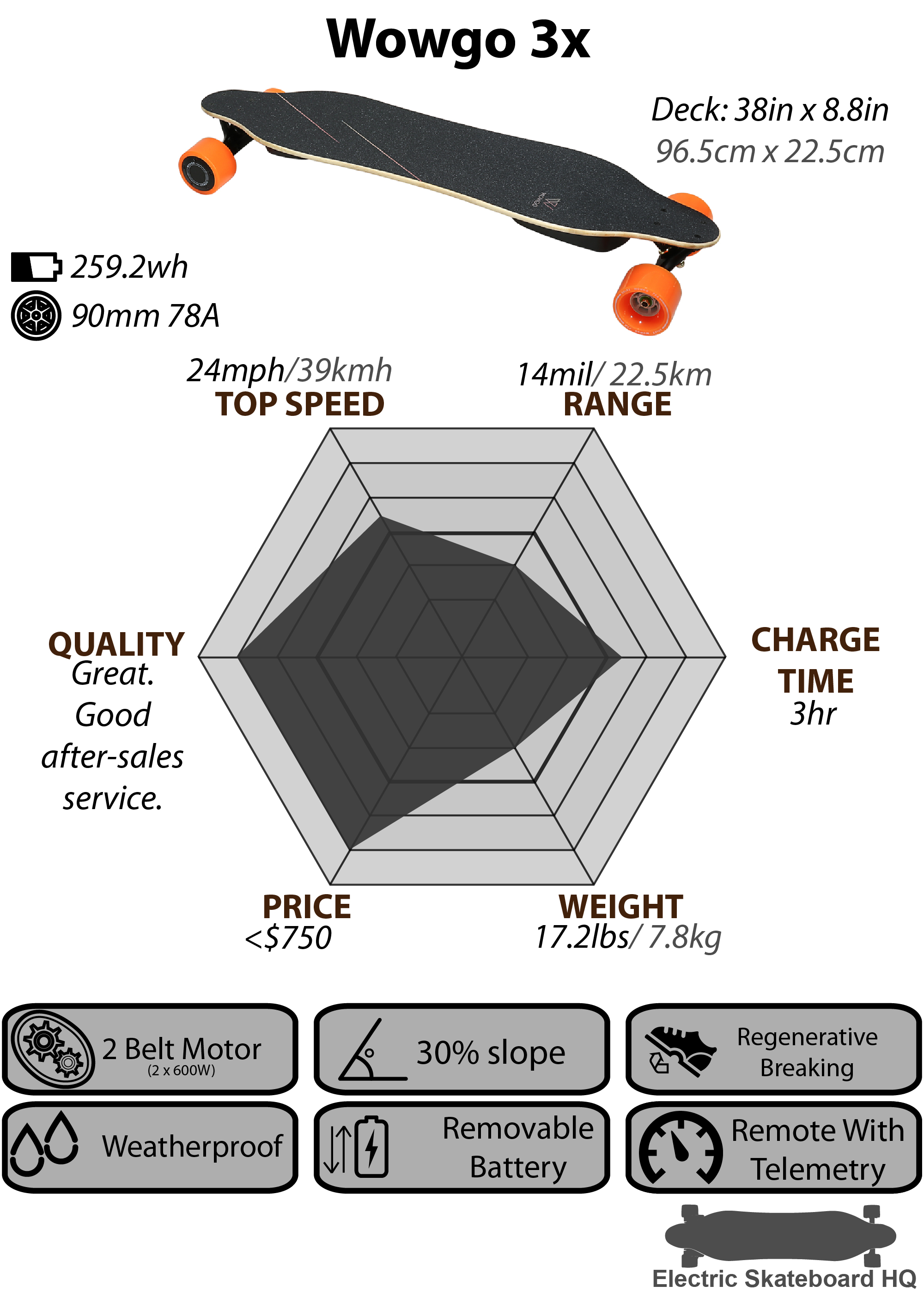 A brief introduction to the Wowgo 3 series:
For all those who aren't in the electric skateboard loop, Wowgo 3 is Wowgo's bestselling skateboard and has garnered fantastic reviews from experts and users alike. Armed with Paris V2 Front Truck, Bamboo and Fiberglass deck, new, improved wheel design, smart LCD remote, new Hobbywing ESC, new design case, powerful Samsung batteries, Zealous bearings, enhanced performance and speed settings and a 180-day warranty, Wowgo 3 was indeed very well received by both customers and critics. 3X is a further upgrade of this line and comes with enhanced technological advancements and improvements over its predecessor.
Wowgo 3X at a glance:
Wowgo 3X is largely similar to the Wowgo 3, but there are of course updated and improved features, namely the bigger battery, updated ESC and the change to belt-drive.
New- Samsung Batteries
Sporting an overall upgraded power system with higher voltage and more powerful output enabling smooth riding experience of up to 14 miles or 22.5 kilometres. It achieved this by going with excellent Samsung 30Q cells in a 12S2P setting (259.2WH)
New- Hobbywing V2.0 ESC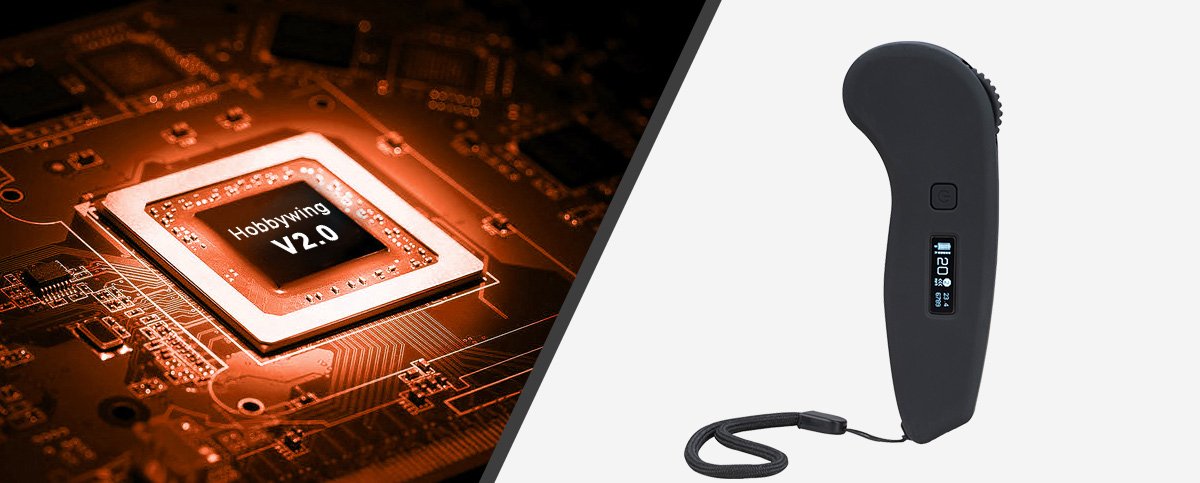 Hobbywing V2.0 ESC comes with overall upgraded hardware, which was needed to handle the high voltage of the 12S2p setting. In recent months, different vendors have released product using this New Hobbywing V2. We are expecting great things from it, but its performance and reliability have yet to be proven.
New- Powerful High-level motor:
Wowgo 3X's 2*600W rated power, high quality, high precision motor ensures excellent dynamic balance while making less noise when on the go.
New- High Precision & Strength Self-Designed Rear Truck:
One of the highlights of Wowgo 3, and now 3X is the uses of branded Paris front truck. Wowgo 3X also comes powered with a Self-Designed Rear Truck which is compatible with the Paris front truck. The duo of the self-designed rear truck should work well with the Paris front truck to give a fantastic carving experience.
Smart LCD Remote: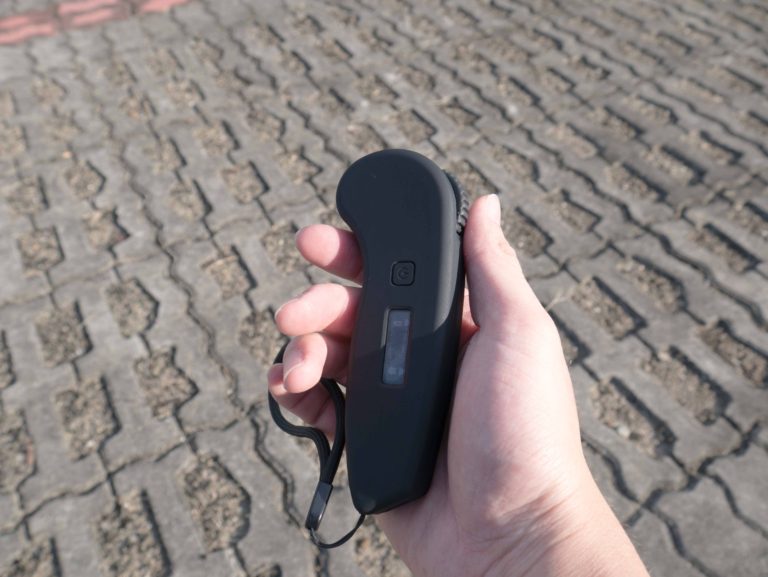 Wowgo 3x uses the same remote as the Wowgo 3. The remote control comes with LCD screen empowered with a display with on/off symbol, speed, and battery levels. It's pretty elegant in look, everyone likes it, except left hander maybe.
Bamboo and Fiber Glass Deck:
Wowgo 3X continues to use a Bamboo and Fiber Glass Deck that gives plenty of flex and shock absorption. This is to provide a very smooth ride mimicking the experience on a Boosted.
Receptions so far:
Initial reception of the eskate community is primarily positive. Wowgo 3X offers excellent torque and speed. The control in both acceleration and braking are as smooth as expected, and it freeroll quite well for a belt-driven board.
On the flip side, there were finding where Wowgo X3 while high on torque doesn't reach the top speed easily, which might be a downer for those who love speedy accelerations.
Final Word
With all this said, Wowgo X3 as the potential to become a category leader as far as the electric belt skateboard segment is considered. We have said that Wowgo 3 was heavily inspired by Boosted, the new X3 takes that a step further by going with a belt-drive. Would the imitator finally catch up with the OG? Only a full review could probably tell.
Wowgo 3X is available for pre-booking and according to the official website will start shipping from 15th of October.
Check out Wowgo 3x by clicking here and
use $5 off of your purchase.
Please be aware that pre-orders in the Eskate world are more often than not ends in delay. Shit happens, even for a seasoned brand like Wowgo.

Only pre-order a product if you can afford the wait.