Update: We've reviewed the G3 Plus, read our Full Review of Backfire G3 Plus here!
On 16th August 2019, Backfire releases a new line of electric skateboard, Backfire G3 Plus.

Priced at $999, Backfire G3 Plus ventures into the premium segment, a move that not many Chinese brands had attempted. From the teaser video and the details announced, G3 Plus actually wears that price tag well.
Just a quick glance at it and I think we will all agree that G3 Plus is a gorgeous looking board. The familiar black and gold color scheme, the new red plates and the build-in LED ambient light all comes together to give a really stylish look.
New Carbon Fiber Deck
Backfire G3 Plus move away from the maple galaxy deck that we were familiar with to a longer 39 inch(99cm) carbon fiber deck that promises lots of flex. This is also perhaps where the weight reduction came from, despite using in a bigger battery pack as compare to the G2T, Backfire G3 Plus is actually a little bit lighter at 16lb (7.3kg).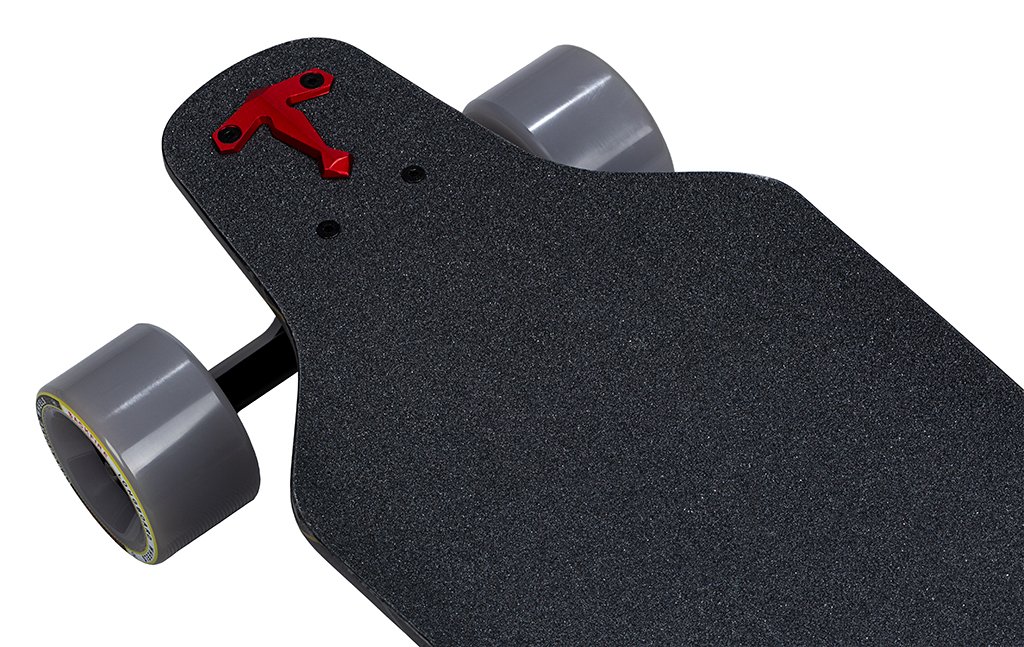 Bigger Battery with 12s configuration
Backfire G3 Plus is going with a very large pack of Samsung 21700 40T battery in 12s2p configuration. (346WH). From my experience with Meepo's ER battery, Samsung 40T is pretty great, and this big pack on the G3 Plus promises good thing. However, not much production board had gone with the 12s setting as higher voltage might cause a higher components failure rate (if those component are not up to par), and it remains to see if a new Hobbywing ESC can handle this configuration.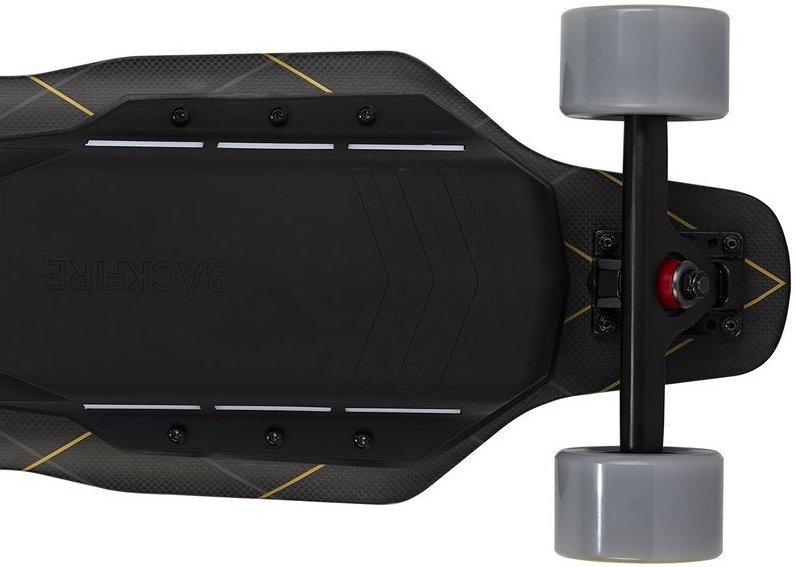 New 12S Hobbywing ESC
The previous version of Hobbywing ESC could not handle 12S, and hence G3 Plus will debut with a new version of Hobbywing ESC that can do 12s.
On one hand, higher voltage is more efficient; on the other hand, as just mentioned: weak components(if there is any) + higher voltage = high failure rate. I don't know any production board has done 12S and I am interested to see if Backfire G3 Plus is going to wear this configuration well.
Unfortunately, we will be seeing the return of the Turbo mode. For those who don't know, G2T has a turbo mode that allows a temporary increase in power and top speed. It lasted for 30second and has a 30-second cooldown. As I said in our Backfire G2T review, I wasn't a fan of the Turbo mode due to the inevitable jolt when the effect wears off – and my opinion hasn't changed since then. I hope turbo mode will be implemented better on the G3 Plus, no big deal though, can always just don't use it.
Stronger Hub Motor
I don't know how much impact the upgrade from G2T's 2X 350W hubs to G3 Plus's 2 x 600W is going to have in term of riding experience, but bigger is better right? The wheels size option is now 85mm & 96mm as opposed to 83mm and 96mm. I expect lots of people switching the front wheels to Caguama now that it is 85mm by default, not that the 2mm different have stopped anyone anyways.
The back truck is now also Caliber II
Instead of just having a front Caliber II truck, Backfire G3 Plus brought Caliber II trucks to the back truck too.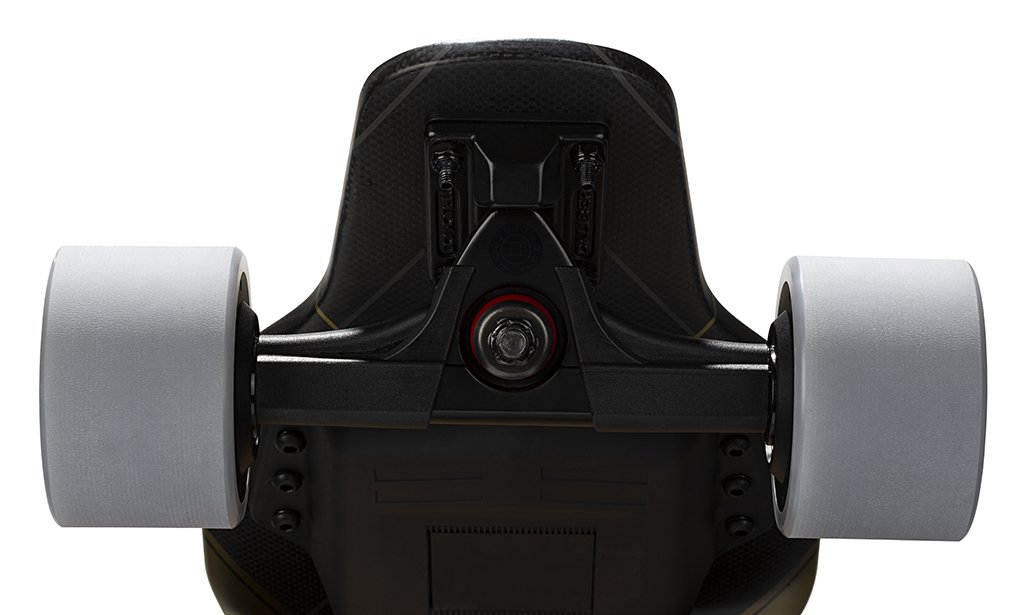 Further, Faster, Lighter.
Range = 20-25miles (32-40km)
Top speed= 28.5mph (46kmh)
Weight = 16lb (7.3kg)
TL;DR
Backfire G3 Plus promises:
1) A lot of range without a lot of weight.
2) A lot of power without compromising the smoothness.
3) A refined look and an even more refined riding experience.
We are going to review it, and I would like to find out if:
1) Is this Carbon Fiber deck any fun to ride?
2) Is this 12S Hobbywing ESC going to hold up?
3) Is there an improvement in the Turbo mode?
Stay tuned!
It is now available for pre-order with a pre-order price of $899 ($100 off).
Click our affiliate discount link here and use ESKATEHQ during check out to receive $10 off.
Please be aware that pre-orders in the Eskate world are more often than not ends in delay. Shit happens, even for a seasoned brand like Backfire.

Only pre-order a product if you can afford the wait.