Introduction
Backfire is on a roll. They have released tons of new boards in just a few short months. Let's recall, there were the Ranger X2, Backfire Mini, Backfire G3 Plus and now the G3.
Backfire G3, is sandwiched between the all-new G3 Plus and the well-known and more affordable G2T. And as the middle sibling of the group, it is, of course, the most forgotten board in the lineup. However, even just by glancing through the specs on paper and before stepping onto the board, it is apparent that the G3 deserves some attention.
G3 vs G3 Plus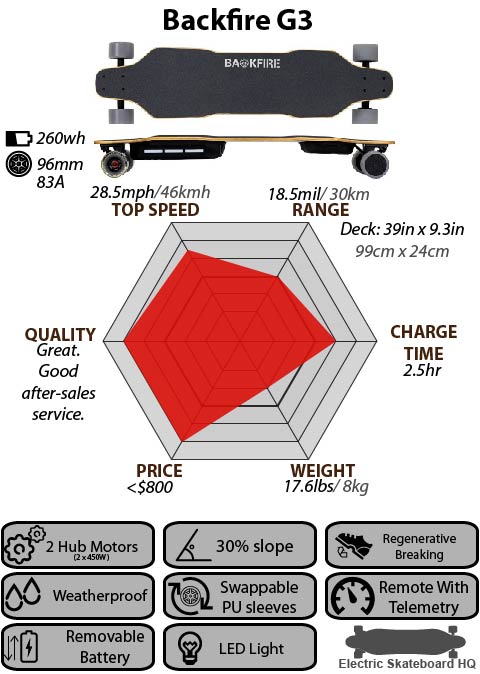 The difference between Backfire G3 and G3 Plus is pretty easy to layout.
G3 vs G3 Plus
Price: The $200 difference. $799 vs $999
Battery: 260wh (Samsung 30T Sunpower) vs 346wh (Samsung 40T)
Range: 18.5miles vs 25miles (30km vs 40km)
Deck: Bamboo Fiberglass deck vs Carbon Fiber deck
Motors: 2x450W vs 2x600W
Weight: 17.6lbs vs 16lbs (8kg vs 7.3kg)
Package: G3 Plus comes with an extra set of 85mm wheels.
Testing them back to back, the only perceptible difference is actually just the range. I didn't notice the difference in power even though G3 Plus has a stronger motor. I didn't notice a significant difference in ride quality even though G3 Plus has a carbon fiber deck. But! I know I like the looks of the G3 Plus better.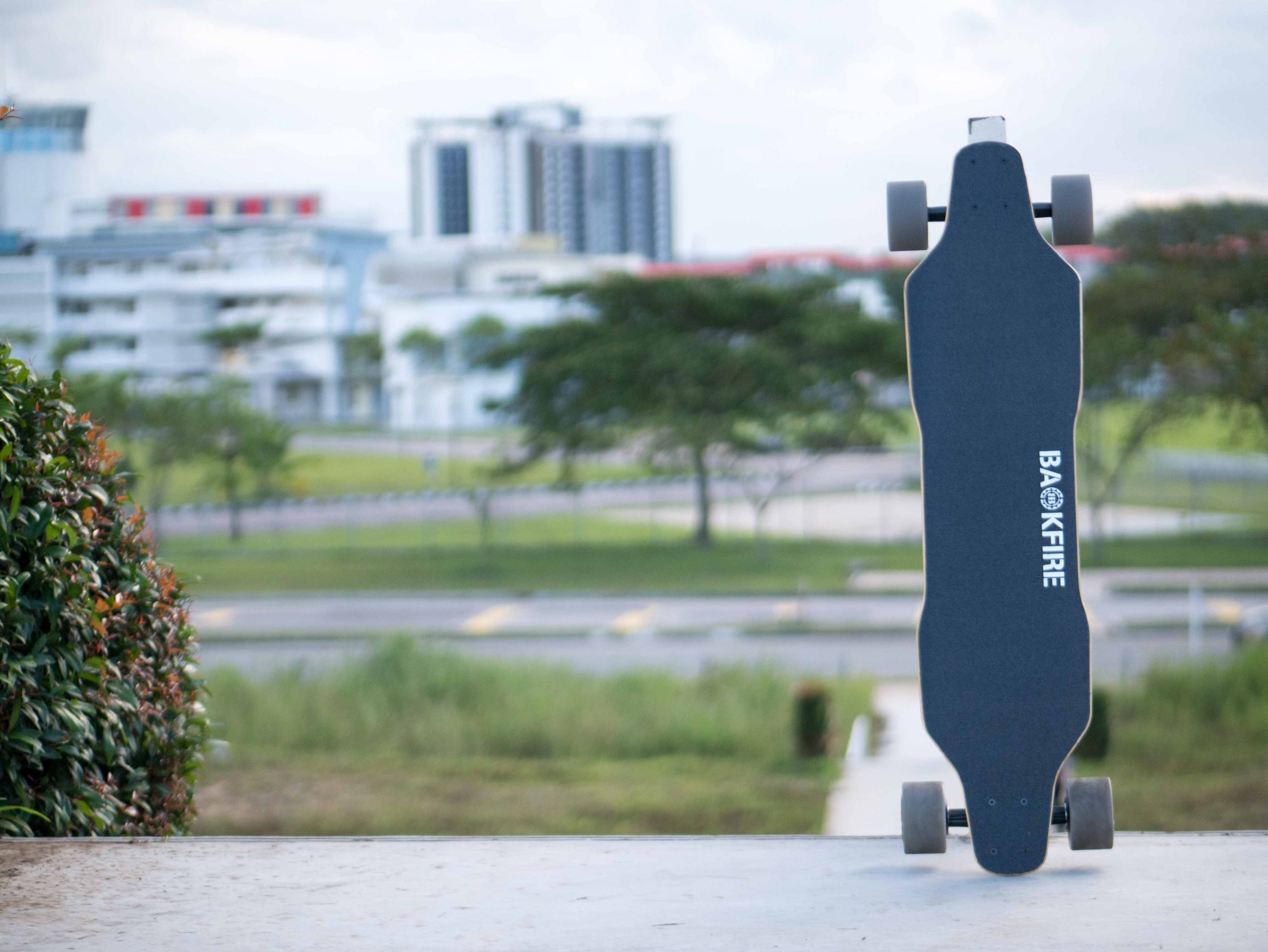 The Numbers
Range
I did the range test on G3 by exclusively riding on the Turbo mode, and max throttle during every acceleration and leave the LED light blinking through the way. The result? the battery died at about 10.5 miles (17 km).
I think that an average rider could be able to achieve the marketed range of 28.5miles(30km) if the rider chooses to ride on Standard mode as G3 comes with a 12s2p 260WH pack and the Samsung 30T are pretty good cell.
update: It's now Sunpower Li-ion cell for the G3.
Rules of thumb: Expected range in km = WH divided by 10.
and hence the 260WH =26km = 16miles.
Note: My review unit did have a minor where the board let the rider ride it to complete zero, where the board powered off abruptly leaving me with no brakes. It isn't troubling as at near-zero battery, the max speed would only be around 12.5miles (20kmh). If that happens to your board, just be careful not to accelerate downhill with near-zero battery.
Top Speed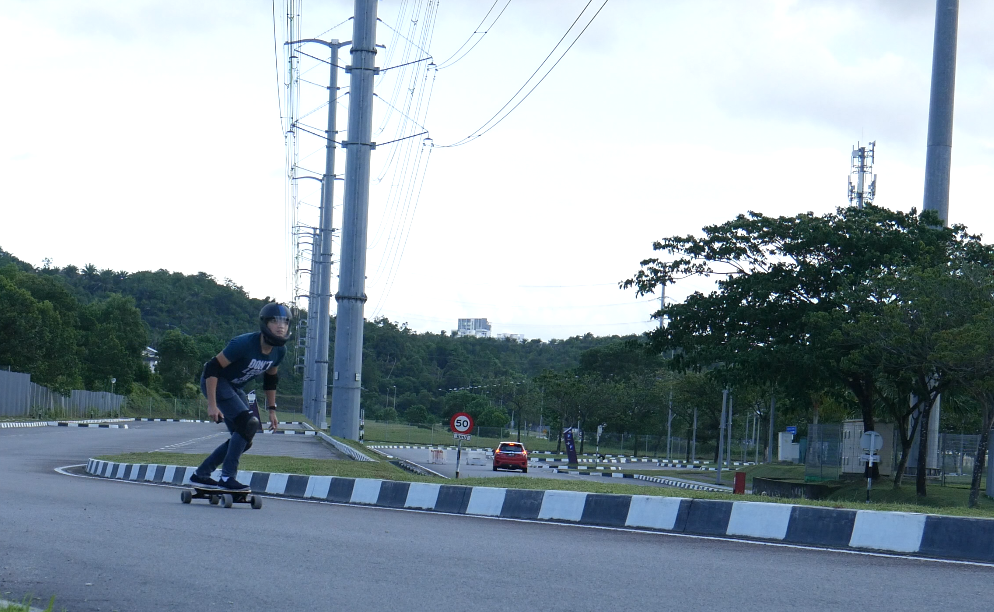 My top speed test again reveals the maximum speed a hair slower than the marketed number. Similar to the G3 Plus, the top speed of the G3 while reviewing was 27mph(44kmh) reading from the remote. As you can see, Strava was a little more lenient and showed 28mph(45.4kmh) as the top speed, so it is close. Again, while the G3 has a pair of 450W motors smaller than G3 Plus 600W, they have the same top speed and the difference in getting there is, too, practically unnoticeable.
Top speed also doesn't suffer much even when the battery got low, similar to the G3 Plus, G3 maintained a speed of around 22mph(36kmh) even at a 25% battery level.
Ride feel
Throttle control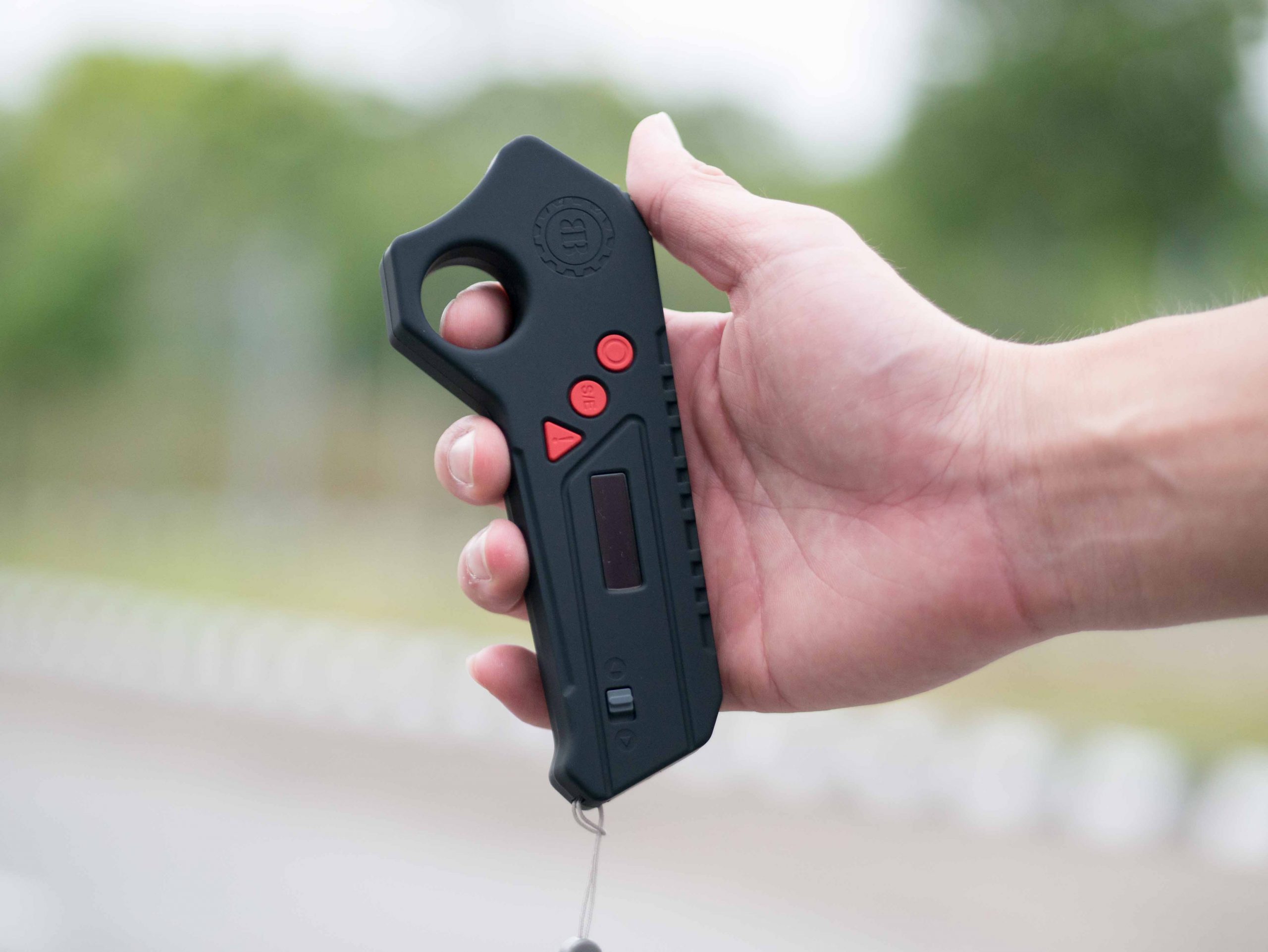 Backfire G3 uses the same customized 12s Hobbywing ESC found in the G3 Plus so eskaters who are familiar with Hobbywing ride feel should know what to expect from the G3.
For those who are new to Backfire's version of customized Hobbywing ESC, you just need to know that it is deliciously good – perfectly smooth control both in acceleration and braking, intuitive, responsive.
Turbo mode is now without time limit and cooldown and essentially acted as the third and highest speed mode. And the acceleration in Turbo modes is pretty satisfyingly fast. Standard modes are pretty standard and economic or beginner mode has one of the gentlest controls designed to that help the first-timers get used to eskate.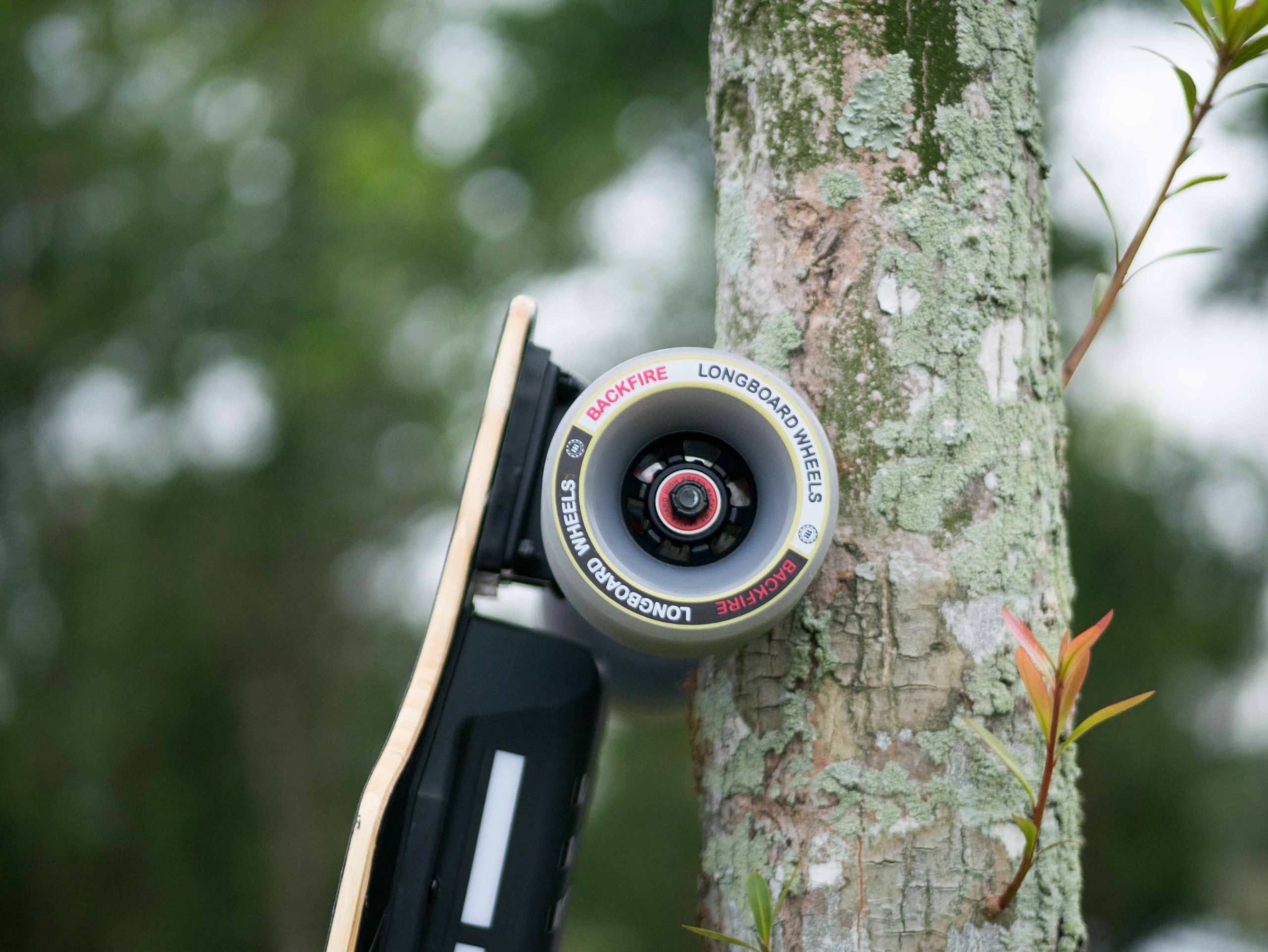 Braking on the G3 behaves the way Backfire usually set it up to behave – smooth, with moderate strength in Turbo mode (and downright weak in standard and economic mode). Those who rode Hobbywing ESC board exclusively will find the setting satisfying, while those who converted from LingYi ESC or other boards with stronger brake will proclaim that it is dangerously weak. Well.. you can't please everyone.
Board control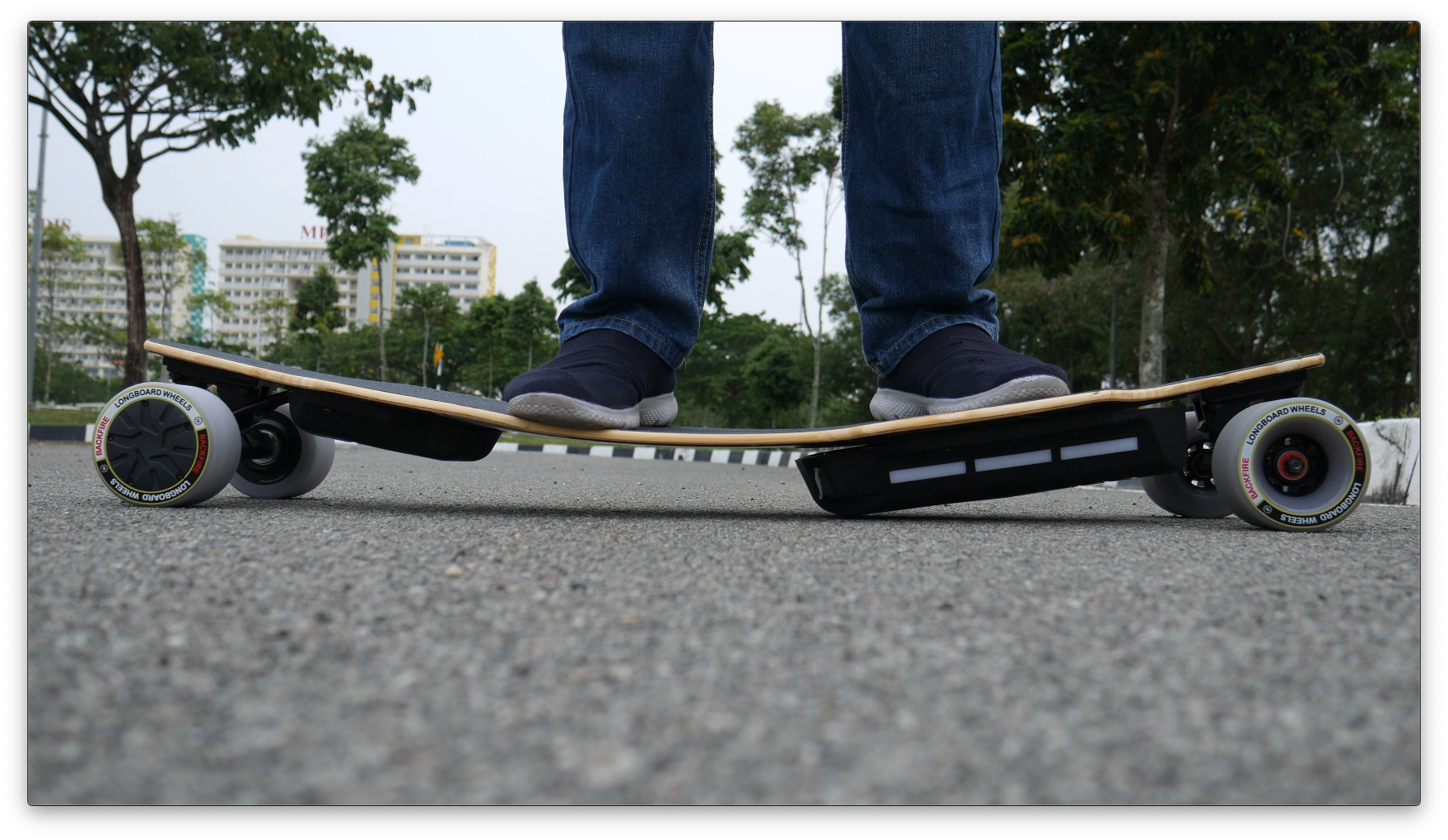 Carving is super fun thanks to the flexy bamboo fiberglass deck with good concave and Caliber II trucks that feel reliable and has nice rebounds.
High Speed cruising on the Caliber II trucks feels comfortable.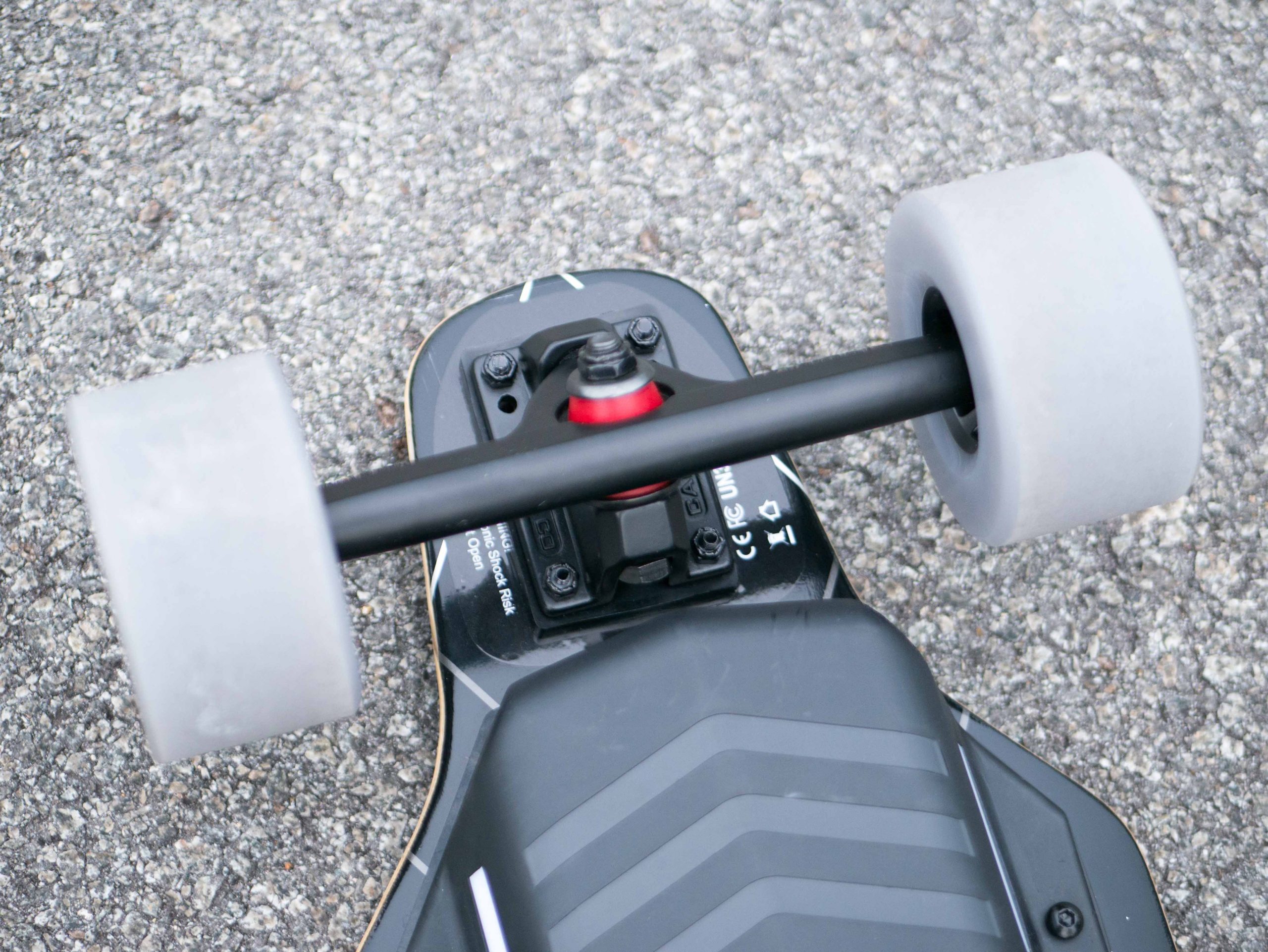 Riding on poor roads feels all right thanks to the flexy deck and big 96mm wheels with soft thane. You will be surprised at what these sets of big wheels can rollover.
Other stuff:
The LED lights below the deck turn on when you are in Turbo mode. The flashing board lights can be annoying, but it does help you to be seen. Unlike the Backfire G2T, G3 (and also G3 Plus) still doesn't come with the canon LED light, so again, I put Shredlights on it.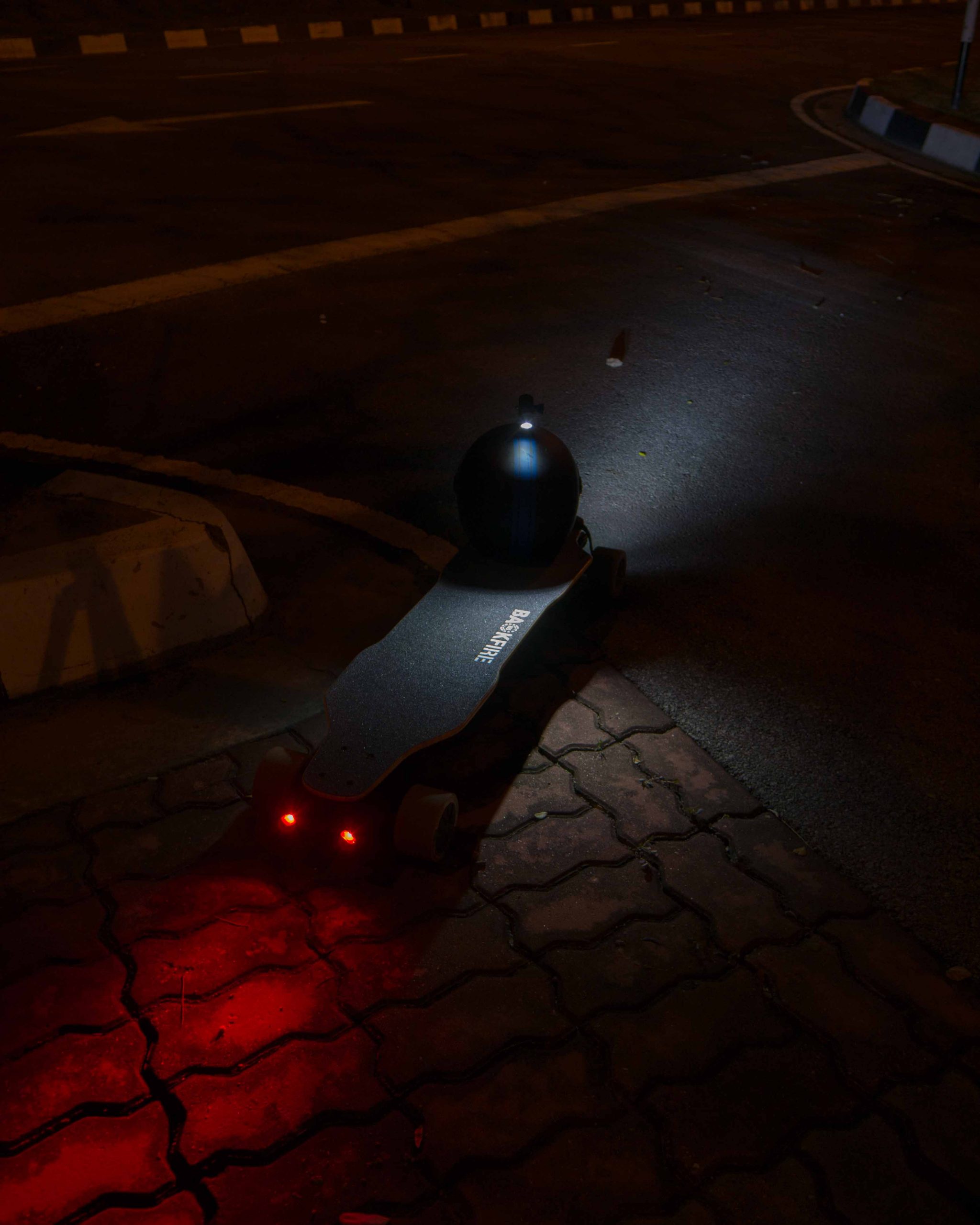 The Verdict: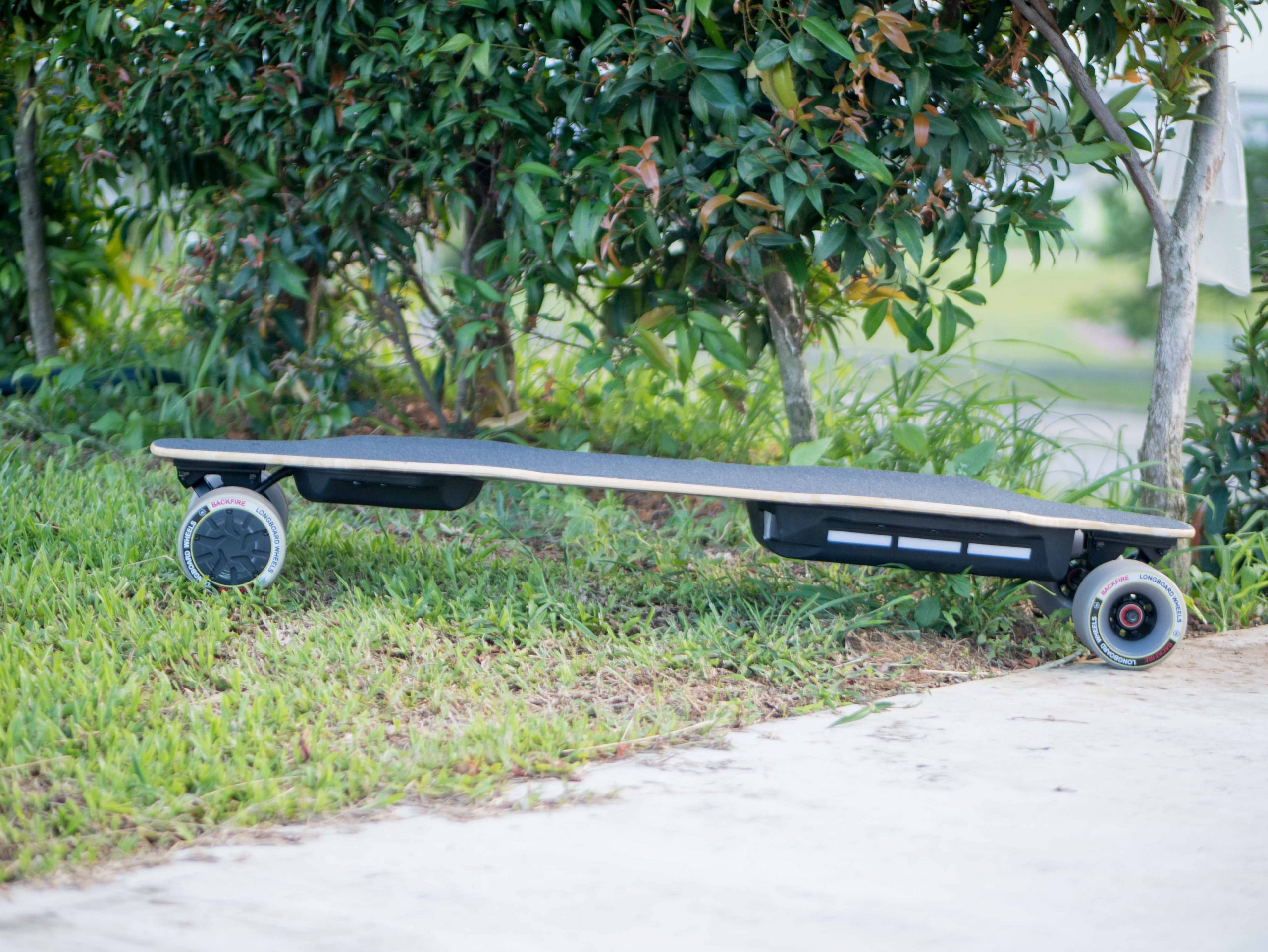 Boards at this price segment are usually pretty complete and good overall and the Backfire G3 did live up to its price tag. There is little to dislike about the G3, be it the performance, the ride feels, or the aesthetic.
Backfire G3, similar to the G3 Plus, is a comfortable, relaxing ride that maybe isn't too exciting, but I'm pretty confident that everyone who had tried it if will love it, or will at least like it.
With that said, what is the better deal between G3 and G3 Plus?
Ultimately, that's for your wallet to decide. While they ride the same, G3 Plus has carbon fiber deck, bigger battery, extra set of wheels, and cooler look (to me). But on the other hand, the cheaper Backfire G3 is practically the same board with less range and why pay more if you don't need the stamina?
If you are interested in buying a Backfire board, be sure to check out our affiliate discount link here and uses code: "ESKATEHQ" during check out.
It will help you get a small monetary discount and helps us out too. On top of that, you'll be tagged as an Electric Skateboard HQ customer and probably be treated better. Cheers!