Backfire decided to start their 2020 conquest with a belt drive release: the Backfire Zealot. I guess we all sense that belt-drive is coming back to fashion and now every major Chinese brand has a belt board, well every brand except Meepo, which I bet will soon join the movement too. By the way, I think Zealot is a pretty appropriate name for a belt board seeing those who like belts are often very fanatical about it. =P
The board is now pre-selling at $699 and is due to ship on 30th April 2020. Its official retail price will be $899 but seeing that competition is pretty tough in this product segment (Exway Flex & Wowgo 3x), I seriously doubt that it will ever be sold at full price.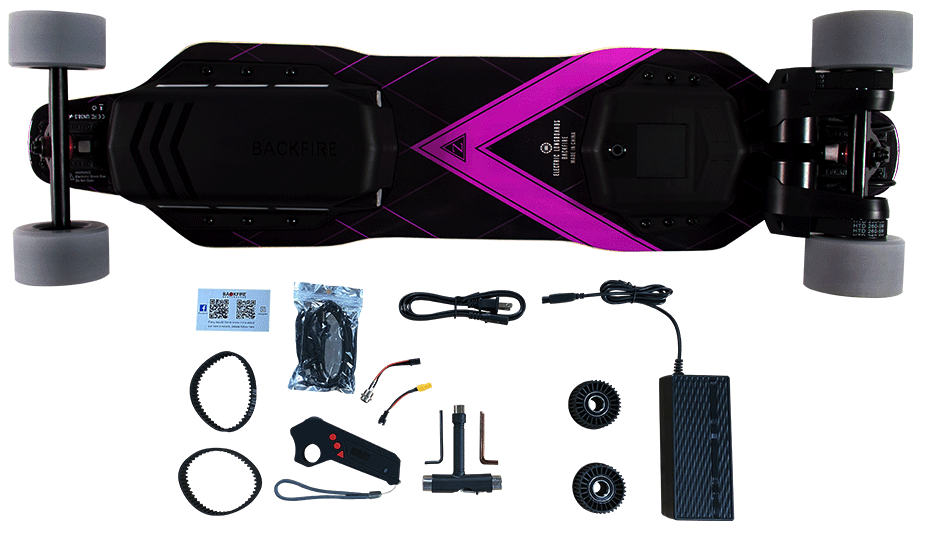 So what about the board?
First things first, here are the specs:
Looking at the product photo it is very easy to see that Backfire Zealot is practically a "belt-driven Backfire G3" so much of what Zealot will be can be known by referring to Backfire G3 (click to read review) .
Breaking it down:
Backfire Zealot has the usual good things going for it. A good top speed (28.5mph/ 46kmh), a flexible bamboo deck with an aggressive concave that has proven to be very comfortable.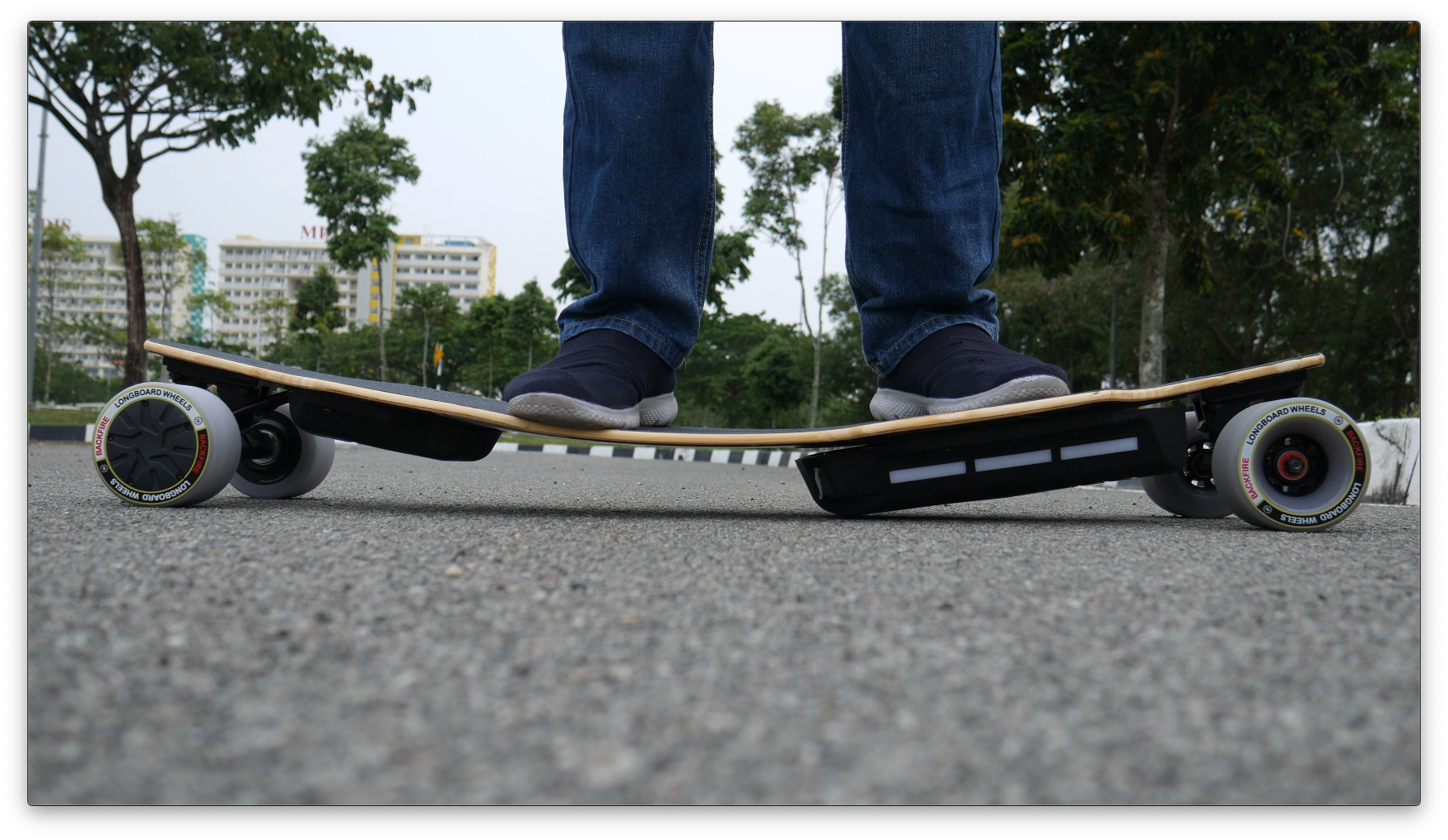 Then, there is the Caliber II Front truck. The back truck that mounts the motor is unfortunately not from Caliber but is Backfire's proprietary truck. No worry though, Backfire's proprietary trucks are usually pretty good.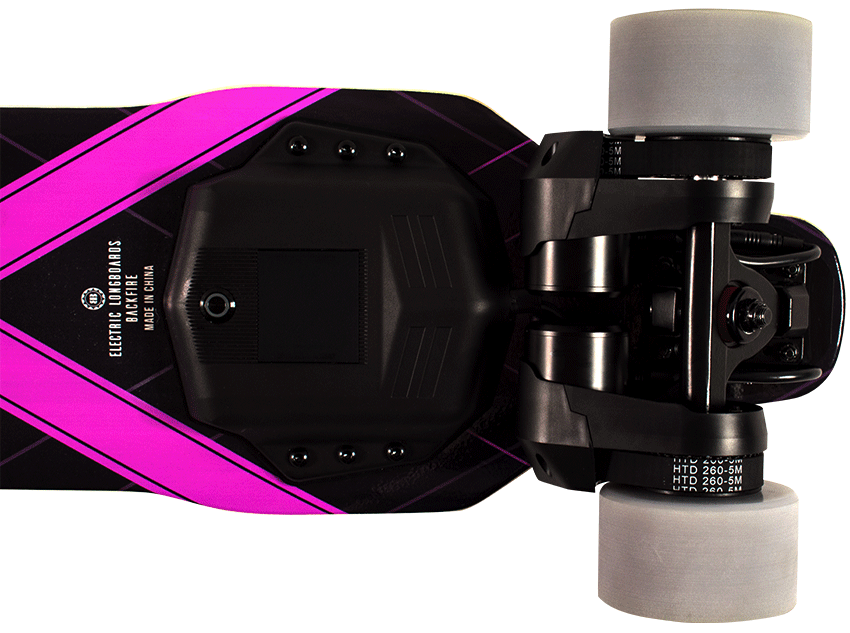 (Edited at 22th May 2021: The motor has been updated)
Backfire Zealot is using 2 x 5255 5250 motors. These are slightly smaller than 5255 that are pretty standard in production boards and are seen in the likes of Exway or Wowgo 3x. They are rated as 650W 750W each and are from Hobbywing., so I assume they are the same set as the pair on Wowgo 3X, which had proven to perform well.
Going with belt-drive also means we can be very flexible with wheel choice. The stock wheels are 96mm 78A with ABEC core. And soon they will be 105mm Cloudwheels option available. (It will be the updated Discovery core, for those who are following the latest eskate news.)
(Eskate historian here: Did you know, despite Backfire's focus on hub motor all these years, their first board was a belt-drive?)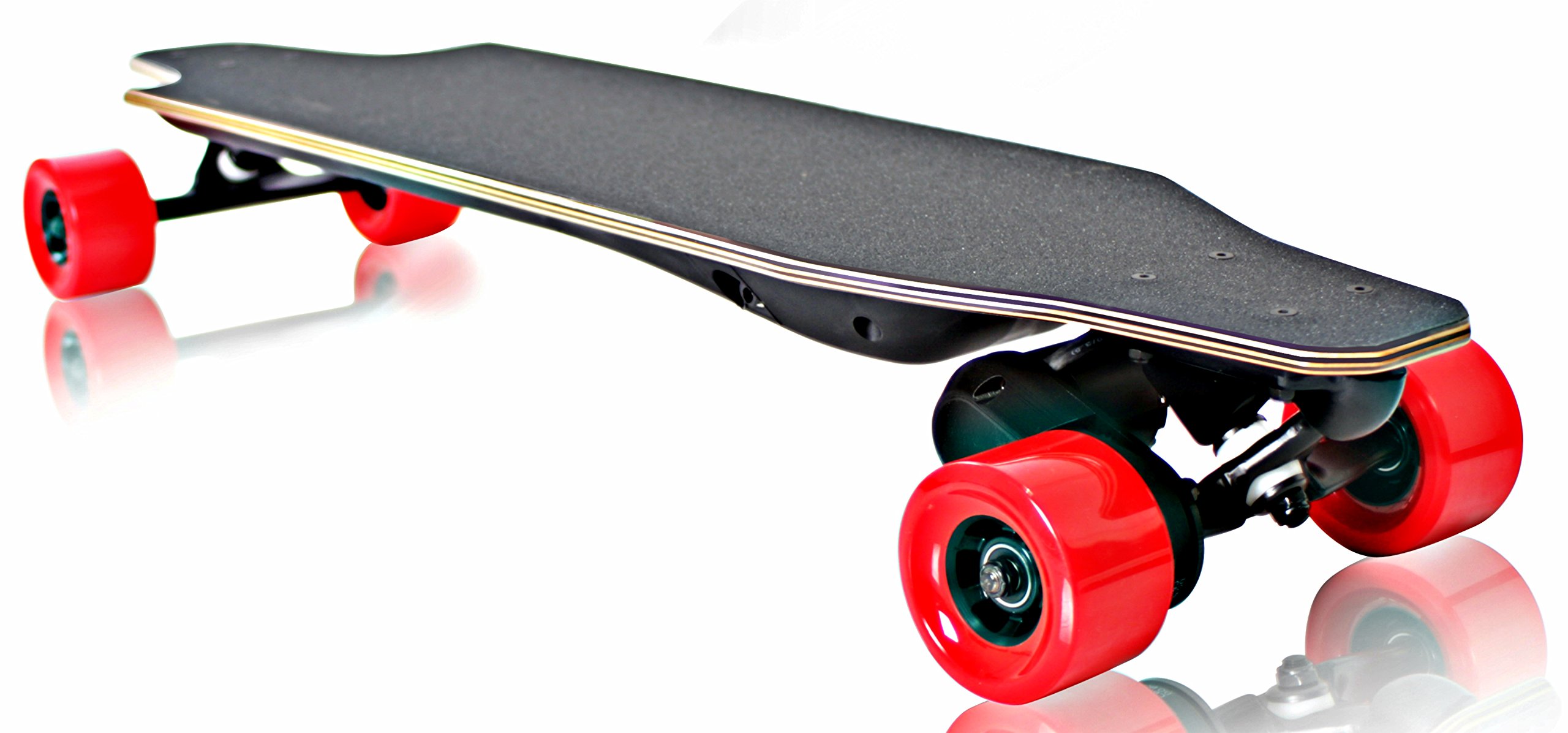 Things that I'm not optimistic about:
The things that I'm really worried about will be the range. Backfire Zealot has a marketed range of 22miles (30km). This is very likely inflated to some extent seeing that the Backfire G3 Plus with a more efficient hub setup and a bigger battery was only making 15 miles (24km) in our range test – That was only 60% of the marketed range. I'm pretty pessimistic about the range for Zealot.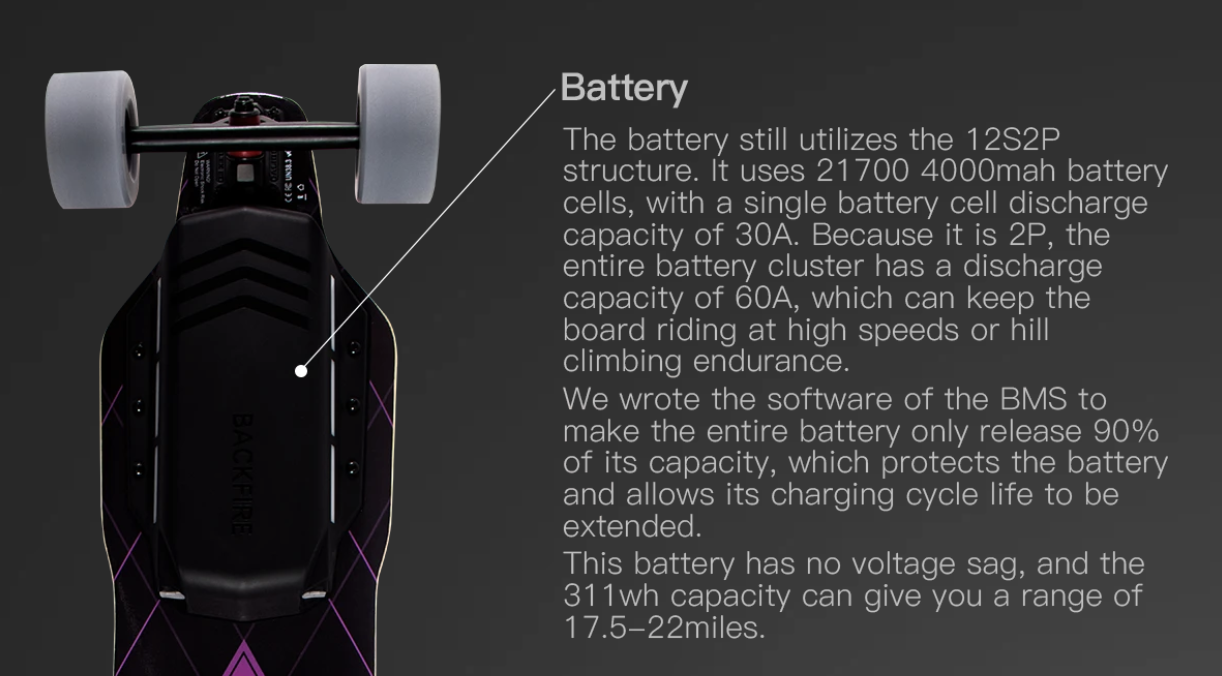 Even trying to get a theoretical estimate of the range is difficult as the disclosed battery specs are pretty confusing. For instance, I really like to know what cells Zealot is using as the numbers don't quite add up.
21700 cells
12s2p
4000mah per cell
This should bring us to a 346wh pack and not 311wh given by Backfire. Oh well, maybe just a typo somewhere. I wish I know what cell they use though.
For reference, Backfire G3 Plus is using 12s2p setting with 4000mah 21700 cells (Samsung 40T) and gives a 346wh pack.
So would it beat the current top choices?
Regardless of the nitpicks, Backfire Zealot is pretty promising. All the parts should come together to give a great riding experience and the promised new smartphone app is just the icing on the cake.
In short, I'm pretty excited for the Zealot and would like to see if it can snatch away the throne of the "Best mid-tier belt board" from Exway Flex.
You can check out Backfire Zealot product page by clicking here.