Electric skateboard scene might not be huge right now, but it is definitely getting hotter by the days.
It feels like there is a new electric skateboard kickstarter project every two weeks and with newer technology! This is definitely an exciting time to be an electric skateboard enthusiast!
It's hard to foresee any unexpected development in the future, however we can definitely look forward to these electric skateboards that are scheduled to roll out this year.
1. Arc Board – Just Shipping!
The Perfect Last Mile Vehicle.
Ultra Portable and Surprisingly Powerful, the Arc Board will change the way you move everyday.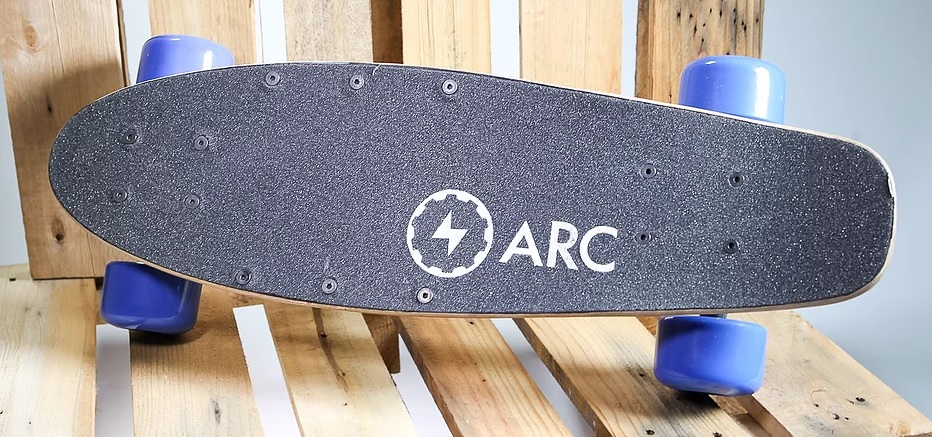 Price: ≈$620! (899SGD)
(8.81lbs / 16 mph speed / 11.3miles range/ 15% hill climb)
(3.99kg / 26kmh speed / 18km range/ 8.5° hill climb)
Arc Board has just started shipping on last Christmas, I wrote a post about it here.
Simple, small and powerful, the Arc Board aims to be the ultimate solution for the last mile commute. Fitting nicely with cities that have easily accessible public transportation.
A perfect solution for a crowded & modern city like Singapore – where Arc Board is from.
Comparing to Acton Blink Lite (the reigning champion in portable e-skate), Arc Board distinct itself by being powerful: almost as fast as a single motor Boosted Board while able to range as far.
"You can think of it as an Acton Blink Lite on steroid (& 3 times pricier),
or a skateboard size boosted board (& with half the price),
or a skateboard size Yuneec E-go2 with better power. (same price range)."
Visit Arc Board Here.
World's 1st Single-Dual Motor Switchable Electric Skateboard

Price:
$699 (single motor)
(15lbs / 18.6mph speed / 17miles range/ -?- hill climb)
(6.8kg / 30km/h speed / 28km range/ -?-° hill climb)
$999 (dual motor)
(16.5lbs / 23.5mph speed / 13.5 range/ 22% hill climb)
(7.75kg / 38km/h speed / 22km range/ 12.5° hill climb)
With the kickstarter backers just receiving their shipping number, I've chose to include Buffalo F1 in this list.
Flexible deck, belt motor, orange color, is this the doppelganger of Boosted Board?
In fact, the Buffalo board is on par with the much pricier Boosted Board in speed, power and range, with the added feature of being water and dust proof.
This might just be a good choice if you are looking for a electric skateboard on a mid-range pricing. If you are willing to bet on a new brand that don't even have a webpage set up.
I've contacted Buffalo Electric Skateboard on their Facebook Page, and you can purchase Buffalo Board by contacting them directly. You know, old school way.
All Wheel Drive. Everyday Commute Electric Skateboards. 3 Models to Choose From. Unbeatable Price.

Price:  ($100 off when preorder with promocode: BLINKS100 )
$699 Blink S– 1 wheel drive, commuter & cruiser, lightest weight, best campus tool & most portable vehicle. College must have.


(10lbs / 15mph speed / 7miles range/ 15% hill climb)


(4.5kg / 24km/h speed / 11km range/ 8.5° hill climb)


$999 Blink S2- 2 wheel drive, commuter & cruiser, great range & effortless uphill power. Our best all around. Designed for commuters and students.


(12lbs / 18mph speed / 14miles range/ 20% hill climb)


(5.5kg / 29km/h speed / 22.5km range/ 11.3° hill climb)


$1699 Blink QU4TRO– 4 wheel drive, most powerful, amazing range & conquerer of all hills.
(17lbs / 23mph speed / 22miles range/ 30% hill climb)
(7.7kg / 37km/h speed / 35.5km range/ 11.3° hill climb)
Was point out by fellow redditor u/thoeoe that ETA of Blink S is Jan, S2 Feb, QU4TRO MARCH. Thanks.
Acton's boards may not be the fastest in the electric skateboarding world, but Acton definitely move the fastest as a company in the electric skateboarding world.
They produced 6 boards in 2 years! – Blink, Blink Lite, Blink with hub motor, and now S1, S2, Qu4tro!
With time, Acton has prove itself to be a trustworthy brand and I would recommend it's Blink S to be the best mid-range electric skateboard currently available.
Better than Yuneec E-go2, better than the just mentioned Buffalo, and better than the other boards that are next in this post.
QU4TRO however, is the most touted product in this trio of new offering.
This is the first board on the market with 4 Hub Motor, and you can climb a steep 30% grade hill with it!
Too bad this trio are all just water resistant(not waterproof) and has no swappable battery. Acton's board are also not going to win any race with it's just decent top speed.
However, true to it's words, Acton truly has an unbeatable price for what it is offering.
And it ships international!
Affiliated link (15% off!) To Buy From Acton
4. Bolt – January 2017
The World's Most Portable Electric Vehicle


Price: $999
(8.8lbs / 15.5mph speed / 6.2miles range/ 10% hill climb)
(4kg / 25km/h speed / 10km range/ 5.71° hill climb)
Bolt is actually already in the process of shipping.
Sadly, it won't be holding the title of being the world most portable electric vehicle, that title now belongs to Acton Blink Lite and the newcomer Arc Board.
This is actually a very simple board without much bells and whistles. So… yeah.
!!Early into shipping, we heard primarily complaints on not receiving the board, radio-silence from the developer and malfunctioning in the board.
I mean the board is not better than Acton Blink Lite OR Arc Board anyways.
Arc Board would be cheaper while being more powerful while sharing the same package size, weight, top speed with better range.
Acton Blink Lite might not be as fast but it has hub motor and hence no belt to torn (and a whole lot cheaper)
So, yeah, not looking forward to you Bolt.. sorry.
The Electric Drive that fits under every Skateboard

Price:  1699€ ≈1775 USD
(1.6lbs(the drive) / 21.74 mph  / 9 miles range/ 20% hill climb)
(750g /35 kmh / 15km range/ 11.31° hill climb)

Mellow will win the most anticipated board by Reddit if there is such award.
Mellow drive is very powerful, with great range, great speed and was aspired to have Mercedes like quality. It is mountable to any deck to turn them into electric skateboard! It has also easily swappable battery, is also dustproof and waterproof.
It has every features I love about Inboard M1 (swappable battery, waterproof, dustproof) and none of the weakness (power)- and I already named Inboard M1 as the best urban transporter!
Original schedule to release at 2016, a few delay didn't hurt customer's goodwill as Mellow is always communicating with it's backers.
In short, Mellow drive from Germany is poised to become the best electric skateboard up to date! Hyped!
World's 1st Electric Skateboard Powertrain

Price:
$799 solo kit 35km/h and 12km range
$899 cruiser kit 35km/h and 24km range
$1,149 cruiser kit 35km/h and 24km range 20% grade hill climber. Dual motor

(4.6lbs(the drive) / 22 mph)
(2.1kg /35 kmh)

It is very hard to get excited by the world's second '1st electric skateboard powertrain' when it share the same concept as the cooler Mellow Drive.
Comparable in speed and power with the Mellow Drive, the unlimited Eon has more range without the swappable battery; is a lot cheaper but missed out on being water-dust-fire proof.
If you like to motorized your current skateboard and your wallet don't like Mellow Drive, I guess you could go with the Unlimited Eon?
7. Linky– April 2017
The Foldable Electric Longboard
Price: $749
(9.4lbs / 18.5mph speed / 9 miles range/ 10% hill climb)
(4.3kg / 30km/h speed / 15km range/ 5.71° hill climb)

Finally! An electric skateboard that brings new design on the table.
It is fold-able, it is waterproof, it has an LED head light, swappable battery(5min), and did I mention it is fold-able?
Besides awesome features, the board is very solid in performance too! It's speed, range and power is on par with any board sharing the same price range.
This is easily my pick for the best electric skateboard in mid range price if the actual product live up to the hype.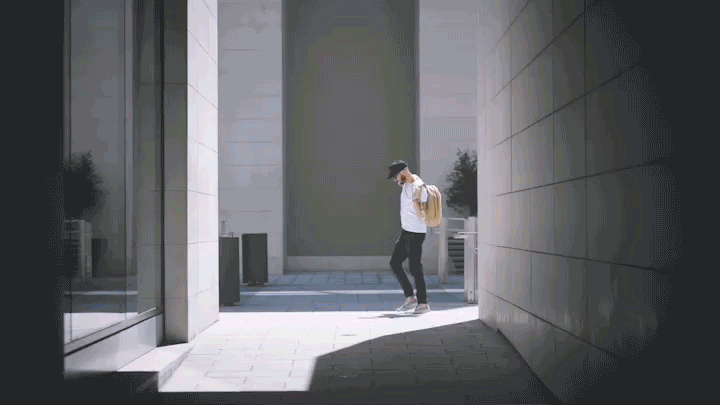 Reviewing electric skateboards could be a very boring task with all the boards being very similar and very little to distinct themselves.
That's why I am so excited for Linky, it is trying to re-define what it means to be a portable electric skateboard!
8.  Elwing – 

May 2017
World's most compact electric skateboard
Price: $749 $649
(9.9lbs / 18mph speed / 7miles range/ 10% hill climb)
(4.4kg / 29kmh speed / 11km range/ 5.71° hill climb)
Did I just complained about all e-skate are similar and has no Unique Selling Point…?
Well, at least Elwing – another piece of board that priced in the mid-range – has a classy look.
But why would anyone choose Elwing when Acton Blink S1, S2 is available now, cheaper, better, and Acton has better reputation.
Or wait longer for the Linky that are pack fulled with features, better performing and are just slightly pricier?
Why?
Most Powerful Direct Drive Electric Skateboard
Price: $1785 $1199 (ongoing early bird price)
(19lbs / 28mph speed / 25miles range/ -?-% hill climb)
(8.6kg / 45kmh speed / 40km range/ -?-° hill climb)
Need for speed? You should be excited for E-raptor 2 then.
Enertion Raptor 2 is very much the baby of a single person- Jason Potter, an authority in DIY e-skate world, who set out to create the fastest e-skate possible.
Enertion Raptor 2 is just that.
The First gen Enertion Raptor is a beast in performance, known for it's speed.
Raptor 2 retained it's top speed at 28mph(45kmh) while boosting it's range to nearly 2 times!
Notably, they also updated the Motor to Direct Drive and hence loss the belt. No more belts to torn! Hurray!
One important thing to point out though, is that Raptor 2 is born from a DIY e-skate scene and you may need to be a little bit mechanically savvy to maintain and troubleshoot the board if some issue appear – as they tend to happen with the first Raptor.
Jason has always personally offers help in those situations but he is a person and hence reply can be slow.
If you are either a tinkerer or just aspire to get a speeding ticket riding an electric skateboard, this board is designed for you.
(Dis)Honorable? mention:
Leafboard – 
Jan 2017
Garnered alot of attention for the neat design and small footprint, Leafboard has some issue and many backers are suspicious if the whole thing is just a scam.
Scheduled to delivery at January 2017, Leafboard has not even shown a single photo of the product, the developer are not talking with the backers, and the website is even gone under. been showing manufactured parts on their Facebook page, but apparently not enough to quell their doubters. It doesn't help that the people that are asking for refund are unable to get a response, and their website is still down.
Good thing that they are still very active in their Facebook page.
It will be a shame if the project gone under. It have a good design that many loves; good performance in speed, power and range; good feature like water resistant, LED and portable charger.
We will just have to wait and see, finger crossed.
There is it, these are electric skateboards that are scheduled to roll out this year.
A lot of work has went into making this post, I will really appreciate if you leave a comment on which board you are most looking forward to!
Hopefully you will share this post! Appreciate it!