In the heart of one of the world's most alluring cities, electric skateboarders from across the globe will make their way to Paris, France for the 2019 Electric Skateboarding Cup, the largest electric skateboarding event in Europe. Together, ESK8FR and the Carve Electric Skateboarding UK Group have coordinated the jam-packed, three-day festival spanning from July 11th-13th.
The 2019 Electric Skateboarding Cup will consist of two race competitions: one of street competition and one all-terrain competition across the beautiful Auvers sur Oise, made famous by the painter Vincent van Gogh.
On Friday, July 12th urban street races will take place on closed-off roads through the city of Auvers sur Oise, a competition that will require precise riding skills that go well beyond just having a fast electric board.
The all-terrain races, on the other hand, will take place Saturday, July 13th. This event will be held in a unique underground tunnel system that is certain to be a lifetime experience for all riders.
For electric skateboard riders who are not interested in competing in these two races, a casual entry ticket option is available to allow riders to watch all event races and enjoy all of the other event activities, including a non-competitive group rides through beautiful Central Paris and Auvers sur Oise allowing riders to experience the local heritage.
When not competing with one another, riders will have the opportunity to push their equipment to its limits or to participate in impromptu sliding sessions, longboard dancing or similar events to allow riders to showcase their skills beyond racing.
Sponsorship booths will be available for riders to test out products, snag some gear, or to have the opportunity to ask sponsors any questions you may have.
Also, There are prizes!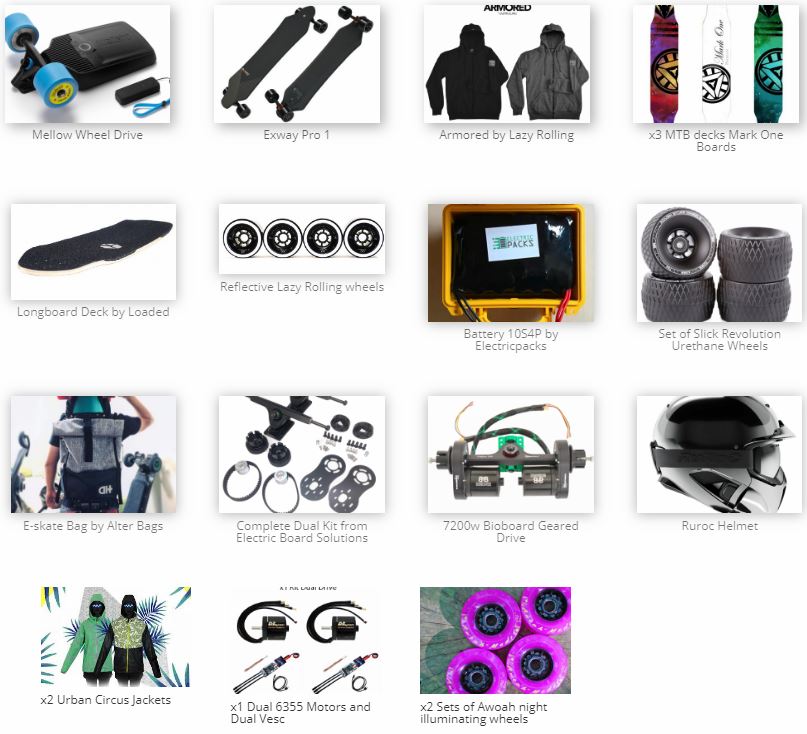 The 2019 Electric Skateboarding Cup is open to riders of all experience levels.
If you haven't got your ticket yet, you can snag one today on the It's Electric France website. Prices range from 15€ to 80€ depending on events you would like to participate in.
View the most up to date 2019 Electric Skateboarding Cup schedule of events here.