Introduction
Do you know what people say about Enskate? They don't. Enskate is not a brand that usually comes to mind when it comes to Eskate companies. We know they are a good sport though, even after we made fun of their Enskate Woboard S in our previous review, they still came back for more and we respect that. They also addressed some of the complaints that we had with the Woboard S, by upgrading its ESC to a standard Hobbywing, and using a better, non-sex-toy-looking, standard Bobbywing remote.
This time, they want us to test out the Enskate R3 Mini, a practical portable, well-polished shortboard that's intended for sidewalk commute. And here we are, trying to answer 2 questions with this review:
Is R3 Mini amongst the top choices for sidewalk commute and
is it time for everyone to start paying attention to Enskate?
Enskate R3 Mini Review
As usual, lets run through the specs real quick.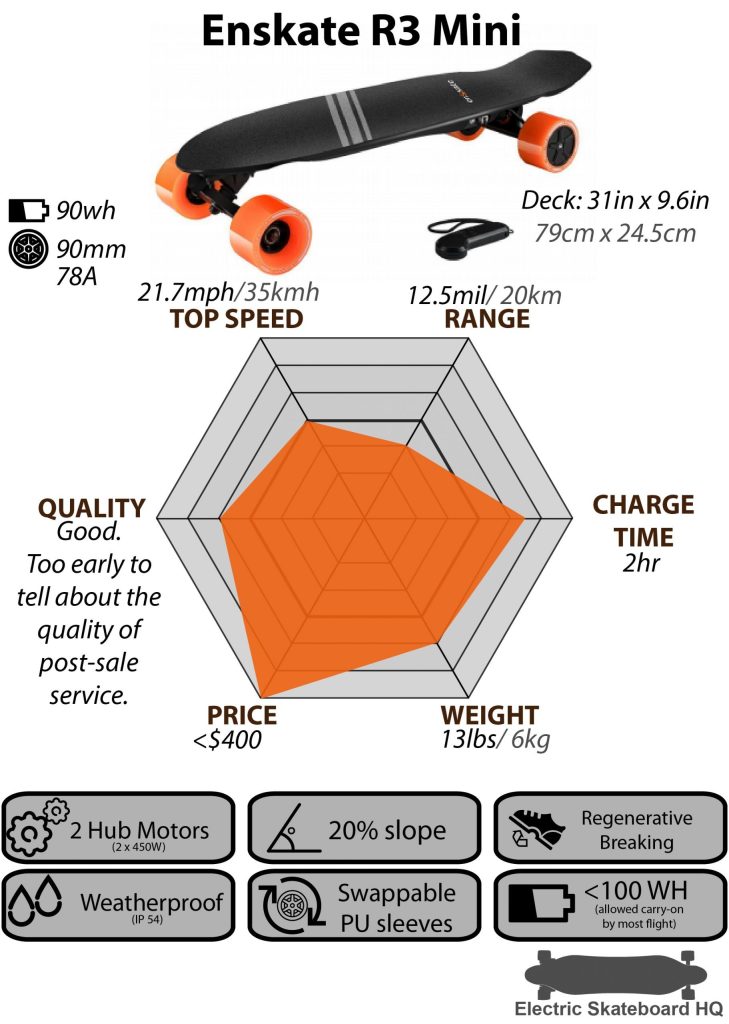 Top Speed: 20mph/35kmh ( Our test: 23mph/38kmh )
Range: 12.5miles/20km ( Our test: 6miles/9.5km)
Battery Pack: 2.5AH pack from Samsung in 10s1p configuration
Weight: 13lbs/6.0kg
Features: 450w dual hub motors, Hobbywing ESC remote controller,wide concaved deck, big and functional kick tail
Price: 399 USD
Riding Experience
i. Acceleration & Breaking
The board has pretty smooth acceleration and braking as expected from hobbywing ESC. Acceleration felt quite powerful and strong. This came as a small surprise as this, after all, is a 10s1p board, performance is not supposed to be its strong suit. Enskate did put a stronger than average 450W hubs on it, so I guess that explains why.
ii. Stability and Maneuverability
R3 Mini has a kicktail that's useful for sharp turns in tight space and dodging pedestrians, however beginners should pay extra attention when accelerating as it might resulted in an accidental manual and fall on their back. Honestly, same can be said about most shortboard with kicktails, always gotta be careful about them if you are not use to it.
iii. Vibration
The R3 Mini performs great on smooth roads. It has wide concaved deck that makes riding felt stable. It is very nimble and responsive as well. Carving with it is very enjoyable and fun.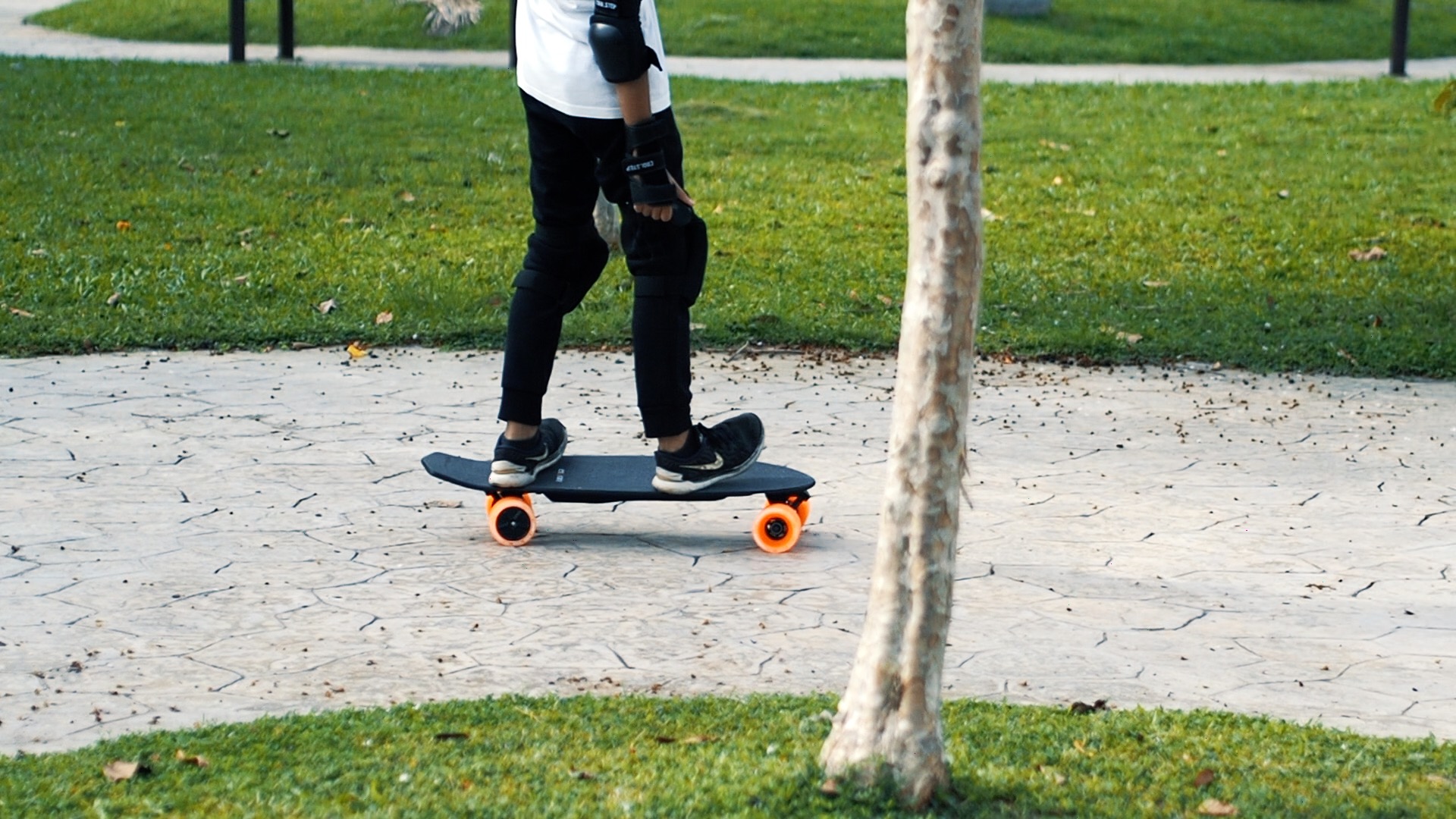 But as always for a mini board, when it come to rough roads, the board will suffer. The combination of stiff and short deck make the road vibration felt intense.
iv. Range & Top Speed
I bet you notice something doesn't add up here. Unless Enskate has it's battery magic imbued, there is no way that a 10s1p 90wh get us to 12.5 miles or 20km in range.
Our range test gave us 6miles (9.5km) Riding fast on mode 2 and 3 which is expected from a small battery. On the 5.5miles (9km) mark, the voltage sag is noticeable as it starts to slow down significantly.
In other words, Enskate didn't break the law of physics, but it might've broken the heart of some buyers who actually believes 12.5 miles (20km) is possible. Unless, you weigh 88lbs (40kg) and you ride conservatively, there is no way you will get 12.5 miles (20km) with it.
Our tested top speed however is slightly higher than the marketed top speed. During our test, we get 23mph (38kmh). The R3 Mini is pretty stable at high speed but still for a mini-board, 23mph (38kmh) felt faster than usual.
A closer look at the parts
i. Deck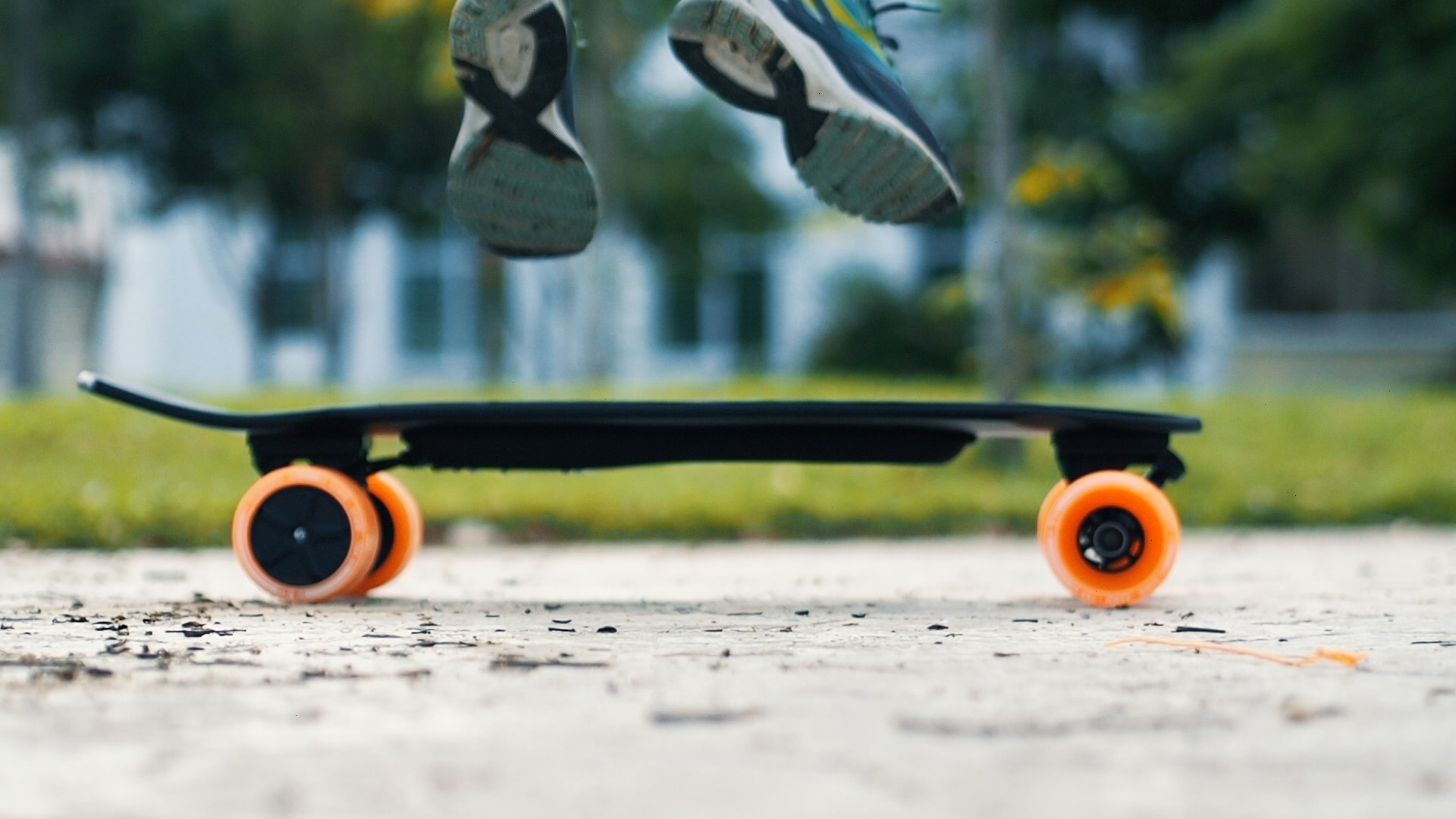 The deck is 8 layers maple with close to zero flex. It has a very wide concave which makes riding feels very comfortable. It has a functional kicktail that is wide making it easy to kick turn.
ii. Components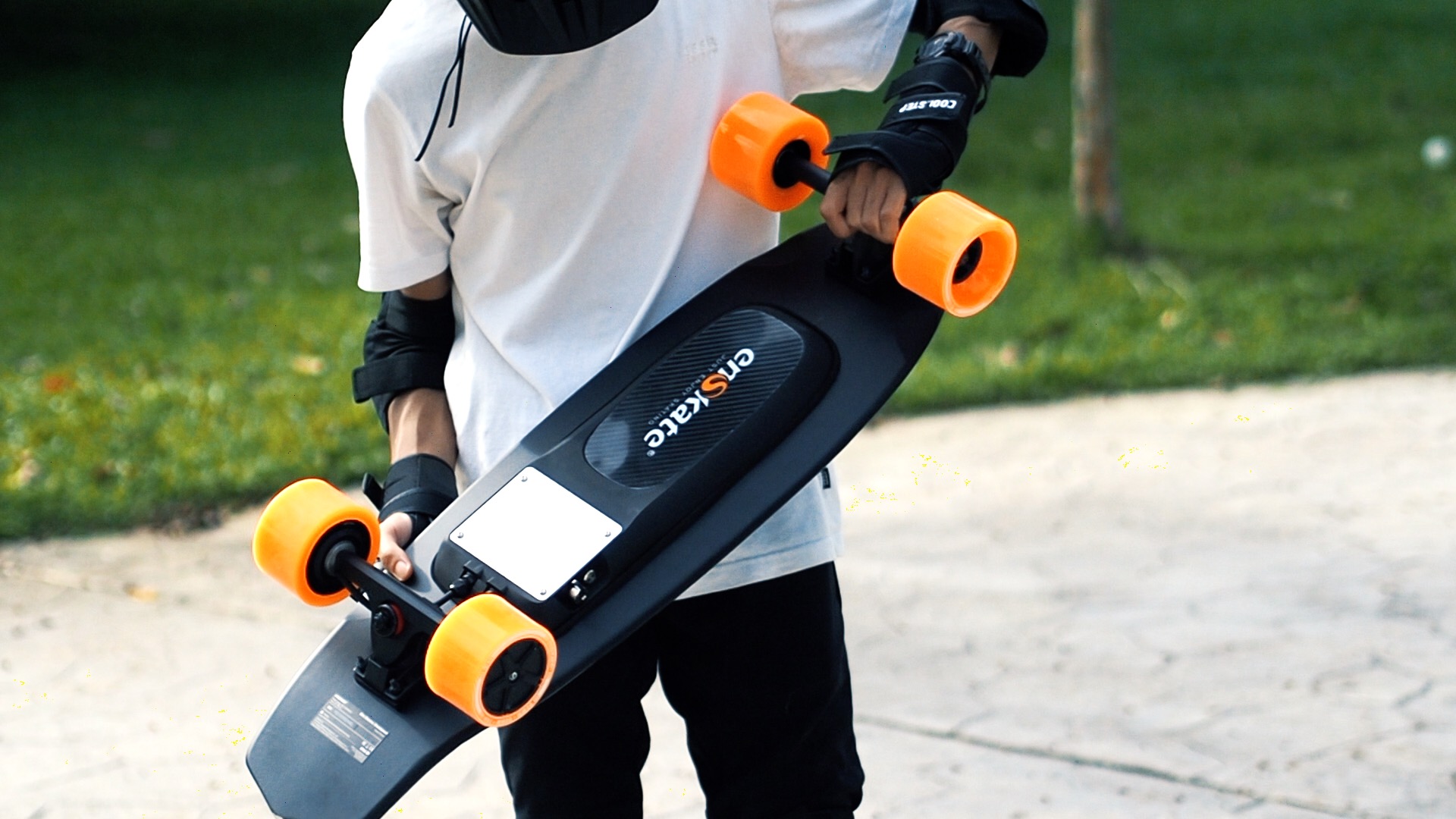 The board uses a standard 90mm 78A wheels.
There is not much to say about the 90mm 78A wheels that Enskate uses other than there isn't much to say about them.
Let's just say, they are good wheels but they aren't Orangatangs.
iii. Truck
iv. Remote
The R3 Mini uses generic Hobbywing and it came with the first-gen Hobbywing remote that has no telemetry screen.
For two of you who are not familiar with Hobbywing remote, this remote is comfortable in hand, it has no drop connection, and it fits pretty comfortably in the pockets.
Verdict
So, what is our final verdict on the Enskate R3 Mini?
I hope that by this point it's plenty obvious that the R3 Mini isn't made for punishing terrain or group rides. It's made for a very specific purpose, last mile commutes on a sidewalk. So, is it good for that? Yes. It's a polished short board that rides comfortably and isn't a chore to lug around.
Is it the best campus board for $399? It really depends on your situation, other budget shortboards like the Meepo Mini 2 are every bit as good and have 2 times the battery size, but like Uncle Ben says, with great power comes… greater weight. There is a reason we DIY-ed a 10s1p crappy shortboard after all.
If you are interested in buying an Enskate, be sure to check out our affiliate discount link here and uses code: "ESKATEHQ" during check out.
It will help you get a small monetary discount and helps us out too. On top of that, you'll be tagged as an Electric Skateboard HQ customer and probably be treated better. Cheers!