October 7, 2023 – In a recent update from Wowgo, the company has announced changes to its warranty policy. Initially offering a 6-month standard warranty for all its electric skateboards, Wowgo has now extended this period to 9 months. Additionally, customers have the option to further extend this warranty to 12 months with an extra fee of 20 USD.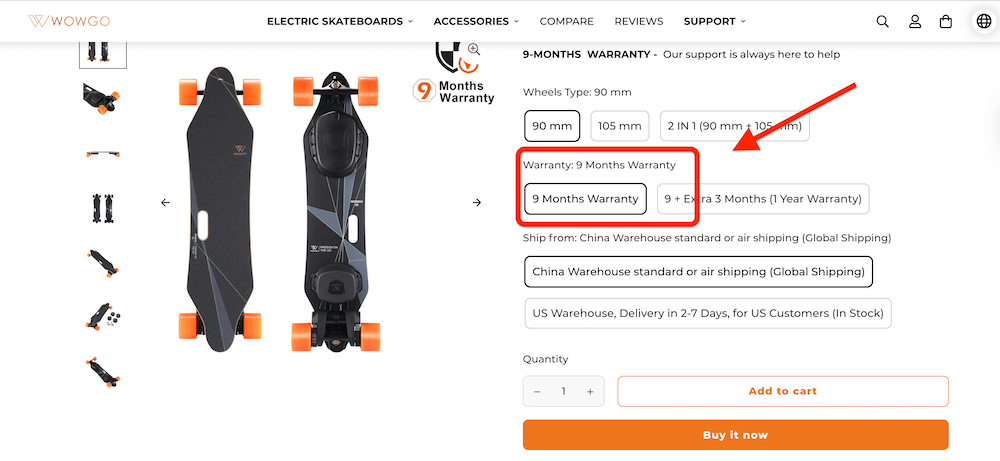 This is pretty good news for us eskaters. We hope more brands will soon follow Wowgo's lead and provide longer warranty coverage. For context, a 6-month warranty is the prevailing standard amongst electric skateboard brands right now.
Top picks:
If you are thinking about getting a Wowgo board, we'd recommend the belt-driven Wowgo 3E ($479) which we consider as the best affordable electric skateboard priced under $500.
If you are interested in buying the Wowgo be sure to check out our affiliate discount link here and use code: "ESKATEHQ" to receive $5 off during checkout.
It will help you get a small monetary discount and help us out too. On top of that, you'll be tagged as an Electric Skateboard HQ customer and probably be treated better. Cheers!